Latest news
quietearth
[Celluloid 02.23.08]
post apocalyptic
news
short
That's right, after we got Zordax II a couple of years ago comes another old school PA short out of Quebec, and this one is prime time. Shot without sound, Simon is finishing up the FX, dubbing, and music and the runtime should end up around 17:30. While it will be done in French, he tells us he'll make an English subtitled version and it should be done in May. Written by both Boivin and Fred Gaudreault, the story goes as such: "Two guys (Jake and Kreg) live with a strange mechanic, they need an alternator, so they decide to go to the 'Clan' to deal for one. They have to beat 'The Beast' to win it." Embedded trailer following!
You might also like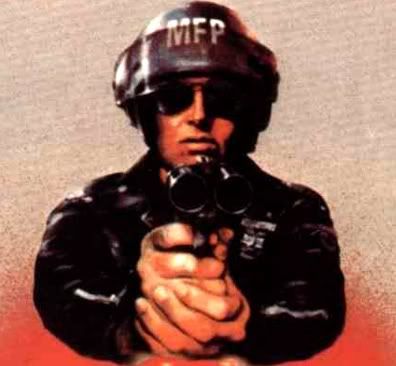 agentorange (14 years ago) Reply

I still can't believe that this was shot on HDV with a Sony Z1. It looks so much like film. Can't wait to see it with subs.

Leave a comment