Latest news
Christopher Webster
[Celluloid 03.11.08]
movie
trailer
news
horror
A new trailer for Bryan Bertino's much delayed horror film The Strangers has finally dropped and I must say that it is heavy on the creepy.
It's actually too bad that it's been delayed because now that the film is slated for release a month after Michael Haneke's Funny Games I predict it will draw unkind reviews as being some sort of rip off when in fact the "wealthy family under siege" film has been alive and well since Larry Cohen made Bone back in '72 (and obviously before that too but Bone, just for some reason, comes immediately to mind).
Watch the trailer
You might also like
quietearth (12 years ago) Reply

I really dislike Liv Tyler but this actually looks good.

G.H. (12 years ago) Reply

Masks freak me out. I'm sold.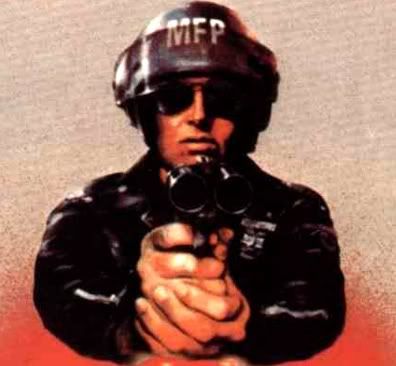 agentorange (12 years ago) Reply

Me too. Why was everyone laughing in that Jim Carrey movie? I was crapping my pants.

Leave a comment