Latest news
Christopher Webster
[Celluloid 03.25.08]
zombies
horror
But we still have that awesome poster mmmm... sorry, got mesmerized there for a minute. The first teaser for this low-budget Japanese zombie slasher just got released and, while I admit to being a little underwhelmed by its lack of, well anything at all, I find the overall premise to be unendingly enticing. Check it out after the jump.
As you'll see, the opening's pretty heavy on the CGI, which is weird because it's supposedly live action. But seeing as how it's based on a video game I can sort of see reason in this case.
Our previous post with
synopsis and stills
Via
24fps
You might also like
Cyberhal (14 years ago) Reply

And, don't miss Zombie Strippers with Robert Englund and Jenna Jameson (yes The Jenna Jameson) limited release in theatres 18 April, fun trailer on myspace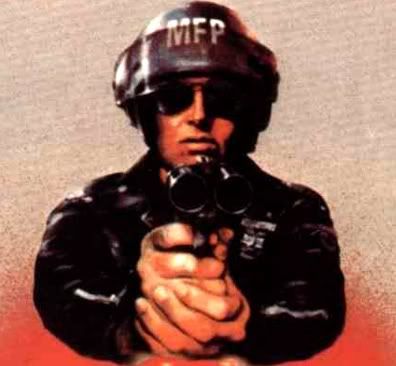 agentorange (14 years ago) Reply

Are the strippers themselves zombies? 'Cause all that exposed rotting flesh does not sound appealing IMO.

Cyberhal (14 years ago) Reply

i reckon probably half get infected, others not, girl on girl action so to speak.

Leave a comment