Latest news
quietearth
[Celluloid 03.31.08]
zombies
movie
news
action
It seems the guys over at Affenheimtheater dug up a sweet trailer for Onechanbara, one which includes a lot more action, and even better, skin! We just posted the teaser last Tuesday and it was sadly disappointing, so this is a great improvement, and to boot, it's in much higher res! Based on a popular video game, this is straight up campy samurai action with a couple of beautiful vixens, so check after the break for link to the trailer!
Onechanbara high-res trailer
One of our previous posts with full synopsis
Onechanbara official website
You might also like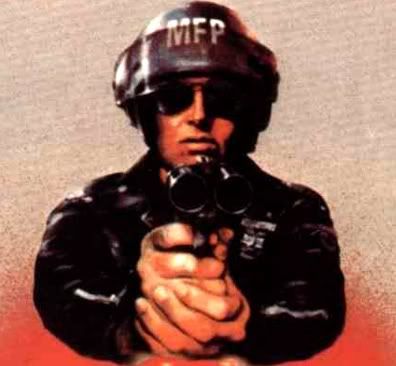 agentorange (12 years ago) Reply

Haha, this movie looks severely whacked out. Dig the J-Pop soundtrack!

Leave a comment