Latest news
quietearth
[Celluloid 04.15.08]
movie
anime
news
3d
Will the madness never end? Every time you turn around these days another film is going 3-D, can't you guys work on making an immersive cyberspace experience first? Anyways, news is that while a couple other studios were chasing Ghost in the Shell, Spielberg himself took an interest in the property and brought it to Dreamworks. Jamie Moss, who hasn't done much of anything except write Street Kings is set to pen the adaptation. "The story is set in the year 2029. The world has become intensively information oriented and humans are well-connected to the network. Crime has developed into a sophisticated stage by hacking into the interactive network. To prevent this, Section 9 is formed. These are cyborgs with incredible strengths and abilities that can access any network on Earth." I have to say, I'm not a Spielberg fan and I'm wondering what they're going to do with this, make it a big budget hollywood blockbuster like ID4 we're all going to hate? I hope they tread lightly, Ghost in the Shell is one of the only anime things I actually like.
via
Variety
You might also like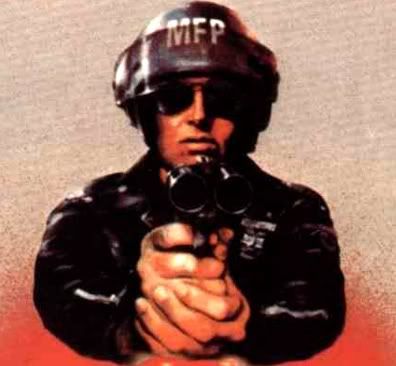 agentorange (14 years ago) Reply

Do you think that Dreamworks is planning to go head to head with Cameron's similarly themed Battle Angel (also in 3D)? Word is he's still doing it.

quietearth (14 years ago) Reply

I dunno, but I'll go with Cameron over Spielberg!

G.H. (14 years ago) Reply

I didn't really like Ghost in the shell all that much, besides the opening and closing scenes. Ghost in the Shell II was even worse. Seemed hollow somehow, and way less action than I was expecting. What has happened to some of the other anime titles that have been rumoured to be turned into live action films like Akira and Neon Genesis Evangelion. Those would be some costly movies to make.

Cyberhal (14 years ago) Reply

apparently Akira is in development, at least imdb says. For release in 2009 by Warner in US

NozeDive (14 years ago) Reply

I wonder which storyline this will follow, the manga, original theatrical movies (GiTS and GiTS:Innocence) or the Stand Alone Complex (two seasons and another movie)

Personally, I hope it's the Stand Alone Complex story arc.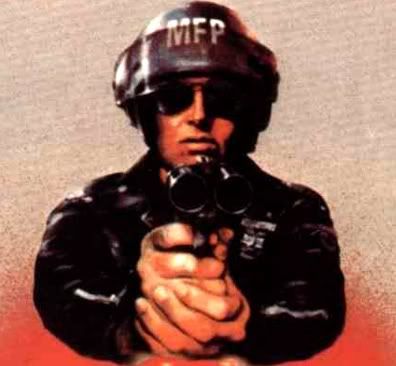 agentorange (14 years ago) Reply

As much as I hope it will be respectful to the original theatrical film I imagine that, when it's finally done, it will resemble the source material in name alone and be only an amalgamation of various characters and story points.

the Major (14 years ago) Reply

AHHHH!!!! SPARE US PLEASE ghost in the shell (and all its sequils and tv series) is on of my fave anime .....so why does Mr s.s have to go and slowly tear it apart!...anime is anime because it does things real life action cannot hence making it in to a live action fiml is stupid. besides what type of actots would they cast for that film anyway!!!!! if there big name stars in some sort of hope 0f getting people who dont even know the meaning of the word Anime to see it will make Ghost in the shell fans cringe!!!!
ah that was a long rant thank you for reading. lol .boycot the film.

Anonymous (14 years ago) Reply

NO NO NO NO NO!!!!!!!!!!!!!
PLEEEASE TELL ME THIS IS A LIE!!!!!!!!!!!!!!!!!!!!!!!!!!!!!!!!!!
This is the worst thing I've heard in a long, long time.

Anonymous (13 years ago) Reply

Seriously people, give Spielberg a chance. Who knows, it may turn out good. =/ I'd say it's better than nothing at all. At least someone is stepping to the plate and will hopefully be closely watched when making it.

Tex Vindictive (13 years ago) Reply

I hope they go with a dark story line. Not a 'happy we got the bad guy' and the movie is over type of story. Motoko is not mainstream, but she is very complex.

ava8harrierusmc1 (11 years ago) Reply

Ya guys it's is the best of the best in Japan SI-FI but what if it's happening already. Lets say that there is a way for this sort of thing to happen to you or just about anyone how would you feel how would you act to others. Just a question just a thought or maybe it's the real deal think about it talk about it!

sam (11 years ago) Reply

let speilberg do what he wants with it, pevert it twist it. And let him be judged

Leave a comment