Latest news
Simon Read
[Celluloid 04.16.08]
movie
news
crime
Director Johnnie To is eying Orlando Bloom to star in "Red Circle", a remake of Alain Delon's 1970 Le Cercle Rouge; a tense, French heist thriller. France's Studio Canal are funding the project and a spokesperson from To's Milkyway Image production company announced the directors interest in the Pirates of the Caribbean star and confirmed that while an offer has gone out to the actor, negotiations have not yet begun. To's long time collaborator Wai Ka-Fai ("Mad Detective") is helping to develop the script under the Hong Kong born director's supervision.
via
Hollywood Reporter
You might also like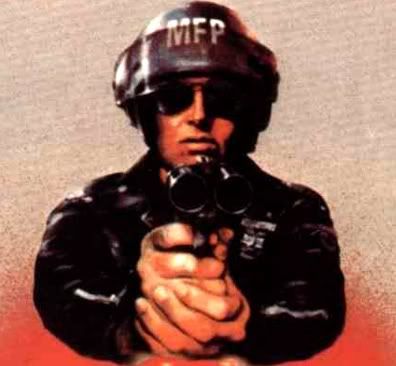 agentorange (13 years ago) Reply

Sacrilege! Jean-Pierre Melville is one of my favorite French directors. They just better not touch his masterpiece Le Samourai.

quietearth (13 years ago) Reply

I have to agree with you there, Le Samourai is a masterpiece.

Leave a comment