Latest news
Christopher Webster
[Celluloid 04.24.08]
movie
news
horror
So after months of date changes and fan speculation about the future of Clive Barker's upcoming Midnight Meat Train, the word has finally come from Lionsgate that the thriller will not be getting a theatrical release after all, but rather see life as a straight to DVD release. I know many people who were looking forward to seeing Ryuhei Kitamura's take on Barker's work on the big screen but with the recent studio push towards premiering high profile pictures from their catalogs on DVD, I can't say I'm totally surprised. I also don't think it in any way reflects how the film turned out. Rather, the decision probably reflects the results of whatever numbers the studio's were crunching last week. At any rate, we're all still looking forward to another terrifying Vinnie Jones performance, theatrical or otherwise.
You might also like
Marina (14 years ago) Reply

I'm a bit disappointed about these news. I had hopes that this would be a good adaptation but the direct to dvd release is not a good sign but alas, I'm still curious.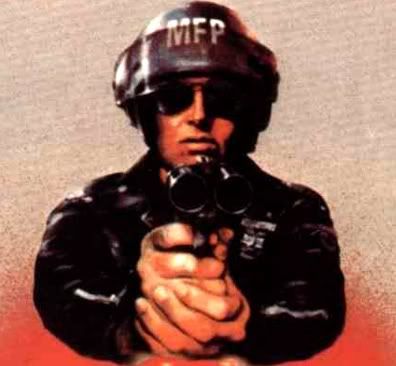 agentorange (14 years ago) Reply

UPDATE: Word is that due to studio obligations, Midnight Meat train will in fact see a limited run in the US. The title is still straight to DVD in Canada however.

Leave a comment