Latest news
quietearth
[Celluloid 04.28.08]
movie
news
cyberpunk
scifi
crime
The announcement I found for this actually showed a DVD release date of May 6th, but Amazon shows otherwise, so we'll go with that. We've been eagerly awaiting this film despite it's bad reviews specifically because of the incredible looking effects and cyberpunk elements shown in the photos and trailer. Here's a synopsis: "A lieutenant returns to the line of duty to hunt down a dangerous smuggler behind a series of murders, including his wife's own. The investigation leads him to a state-of-the-art clinic where memories are a precious and highly coveted commodity." Now as far as I know this hasn't been picked up for US distribution yet, but it's counterparts at the time, Dante 01 and Eden Log were both picked up, so while that may not sound very good, I'm still watching it. Check after the break for trailers and pre-order link.
Chrysalis official site
Pre-order from Amazon.fr
You might also like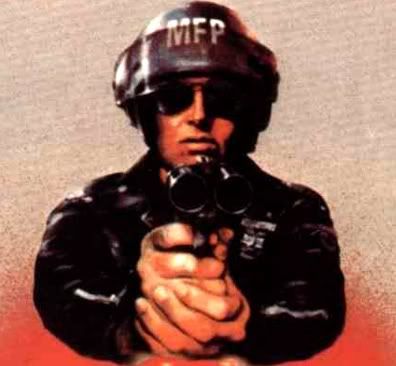 agentorange (14 years ago) Reply

Man, I have been waiting to see this forever. This is great news. I knew it came out in England in June, but this is even better!

Leave a comment