Latest news
quietearth
[Celluloid 04.28.08]
post apocalyptic
movie
news
In hunting down news on the upcoming made-for-tv movie "Impact", I ran across mention that it's by the same company which did Lost City Raiders so I decided to check on the trailer status... Well folks, you don't have to wait any longer! LCR is a disaster film where the polar ice caps melt, flooding the continents within 3 years. Billions die and cities are lost, and out of this chaos is born the scavenger, looking for lost treasure in the submerged. Check after the break for link to the trailer!
Our previous post with full synopsis
Lost City Raiders trailer
You might also like
on the sound (14 years ago) Reply

It looks pretty good.. glad I didn't see anyone drinking their own pee.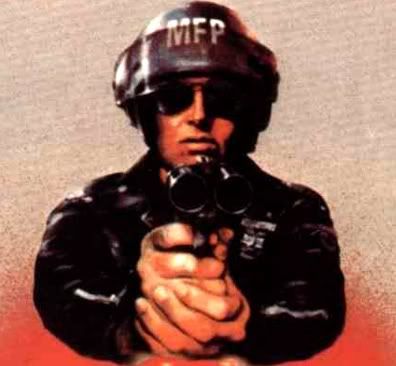 agentorange (14 years ago) Reply

Wow that's a long trailer. Great concept and lots of SFX + it's got Boone from LOST!!

Anonymous (14 years ago) Reply

hmm...The trailer is made up of a tonne of footage from other films. The Deep Blue Footage was particularly notable.

Leave a comment