Latest news
Christopher Webster
[Celluloid 06.09.08]
post apocalyptic
zombies
review
book
Year: 2008
Publisher: Permuted Press
Author: Z. A. Recht
Amazon link:
link
Rating: 8 out of 10
Wow, I just put this book down and I gotta say I loved the bajesus out of it. Of Course I know it's gonna take way more than one ecstatic line with the word "bajesus" in it to convince you all to check it out, so let's get into the nitty gritty of the post apocalyptic zombie treat that is Thunder and Ashes, shall we?
To put it simply, author Z.A. Recht has managed to take everything that we all love about the zombie genre on film, and transplant it into print. Now I don't know Recht and I haven't had the pleasure of interviewing him or anything but it's very easy to tell that he's a film nut because Thunder and Ashes reads like a John Carpenter written novelization of the 28 Days series. That is, the story contains all the classic overtones and movie homages you would expect to find in a Carpenter film with all the modern panache and boundary pushing of a Danny Boyle film. Plus, the very nature of Recht's style is cinematic in that he allows story movement to drive his writing, not the other way around. This makes for a fast paced and thoroughly convincing read. But onto the story.
Thunder and Ashes is the second part in Recht's ongoing Morningstar Strain saga, a series that started with
Plague of the Dead
back in 2006 and which will continue into a third and final installment called "Survivors" in the next couple of years. As is popular to the Zombie tradition, the story basically revolves around the world going to pot when a filovirus dubbed "morningstar strain" is unleashed upon the world, turning ordinary people into blood thirsty brutes. Through the aftermath and into the apocalypse we follow two groups of survivors; a small rag tag band of soldiers intent on finding a vaccine lead by General Sherman, and a group helping Dr. Anna Demilio, perhaps the only woman alive who can truly understand the virus. Recht colors each group by writing great characters, witty dialog, and some tough as nails action that doesn't hold back. But the best part is that he totally gets the zombie genre right.
We talk a lot about zombies around these parts and while we love the sheer fun of zombie hordes lusting after brains, we've always maintained that, to get the zombie plot right, you really have to let intestine munching take a back seat in order to create a compelling and human drama. Conceptually, an apocalypse serves you best if it exposes the roots of our nature and Recht covers the gamut very nicely. Since Thunder and Ashes begins only months after the events of Plague of the Dead, the remaining world population has moved on from the shock and panic of the initial attack and carved out a new life amid the sick. Of course, not everyone plays nice in the apocalypse. Raiders, mercenaries, and all around bad guys litter the landscape making some of the book's tensest moments about human to human conflict not about making that ever important head shot. I really don't want to give any plot points away here but suffice it to say that some of the book's finest moments of both theme and action come from shades of both Seven Samurai and The Road Warrior that pepper the tale.
Of course, that's not to say there aren't any zombies. In fact, between "sprinters" and "shamblers" there are zombies galore in this gory tale; they just have a tendency to show up at the most inopportune moments, when that ever important human conflict is reaching maximum overload. This is how you use zombies people.
Okay, so was there anything about Thunder and Ashes I wasn't fond of? This is a tough question I pose myself but I suppose a necessary one as I gotta try and stay objective here. Some of you who've already read the first book might find the opening chapters of Thunder and Ashes a bit heavy on the exposition. I get that questions like, what is Morningstar Strain? And, who are these characters? are important to hooking in new readers, and Brecht does a good job explaining the finer details of his world amid the action, but I can see it stunting the power of the opening for followers of the series looking to get right back into the throws of the story. And then there's an interesting ending which I believe will polarize readers. Sorry though, this isn't the place to get into why, you're just gonna have to figure that our for yourselves.
At the end of the day, Thunder and Ashes is a quick read and a hearty book that does a good job of balancing certain genre expectations with new ingredients. It contains well drawn and enjoyable characters, a truck load of well handled action, and one of the most thoroughly believable PA worlds in print. Bring on part 3 baby!
You might also like
Randy Groves (14 years ago) Reply

Is anyone going to make a film of the Morningstar books? As you mention, they are very cinematic. But most importantly, good stories.

Anonymous (14 years ago) Reply

Just finished Thunder and Ashes, book is really good. I'm a big fan of the bio-type zombies and these books deliver. The story at times is predictable but that in no way takes away the interest.

david (14 years ago) Reply

does anyone know if there is a third book or is it just the two so far. if someone can let me know by my email thanks

chris (14 years ago) Reply

i just read the first and second book and i loved them is there a date for the third book yet

ZOMBIE HUNTER (13 years ago) Reply

Ya the third installmetn is currently underway. i loved these books. If you want an excellent zombie book that follows the whole human vs human vs zombie then i highly recommend EDEN... The only drawback is the editing isn't top notch but its nothing bad. Besides the Morninzombie novel.gstar saga and Day by Day Armeggedon, EDEN has to be my favorite book of all time and not just my favorite zombie book. I believe it truely shows the duality of mankind if this event were to happen in reality.

Be-jesussaurusrex (11 years ago) Reply

Uh,OH he died in DEcember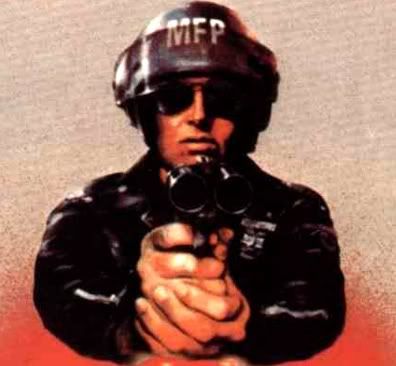 agentorange (11 years ago) Reply

Yes, he did. It's a tragic loss. Recht was a great writer.

Leave a comment