Latest news
quietearth
[Celluloid 07.01.08]
post apocalyptic
movie
review
Year: 1986
Director: Konstantin Lopushansky
Writers: Konstantin Lopushansky & Vyacheslav Rybakov & Boris Strugatsky
IMDB:
link
Trailer:
link
Review by: quietearth
Rating: 8.5 out of 10
Konstantin Lopushansky, who worked on Tarkovsky's Stalker as well as making the brilliant Strugatsky brothers adaptation Gadkie Lebedi (Ugly Swans) is in fine form here. Letters from a Dead Man (Письма мёртвого человека) is filled with silent, stoic despair as only those behind the iron curtain can do, the film being a plea for rationality in a world filled with the capability for mass destruction. Done in the candid style of Threads, this doesn't take a preachy look at things but employs an arthouse lens, the entire flick being shot mostly through a bronze filter. It has the money PA shots we all love, like pedestrians covered in radioactive suits passing on the way to other bunkers, but it also has intelligent dialog which is poetic at points.
The human race has failed miserably, but is the whole world truly destroyed? Our main character believes it hasn't been, and writes letters to his lost son Erick, explaining his work and his hope for something left. I say something left because this is all he seems to be able to muster; he won't broach any immediate talk of his own survival, it seems foreign to him. His wife and a few other staff members live in a museum's bunker, eking out an existence as each of them slowly die. Our main character, old as he is, continues his new work in this world, and heads outside through the nuclear winter in his suit, conducting business and visiting friends.
Set somewhere in Russia, the military chain of command has been replaced by martial law, one of following instructions, not orders. While the rules cannot be broken, there are a few shots of a black market where dice and other games are played, all of which is done outside while wearing gasmasks and full protective gear. Our main character heads here to get the painkillers his wife needs. There are raids, and "curfew" must be observed. As you can guess, the whole film is not consigned to one bunker, but trespasses elsewhere.
While I found this film brilliant and easily consider it one of the top post apocalyptic films of all time, I wish it had been longer. The exploration of the human condition under these circumstances was profound, from the orphaned children who wouldn't speak, to the christmas tree of twigs and tin foil. But it felt light, as if someone had removed key dialog or some horrors which makes me wonder if there is a directors cut hiding somewhere? Regardless, any cinephile will want to see this film, not only for it's contemplation and photographic beauty, but for it's empathy.
Special thanks to pleeg3 for making the subtitles, you rock man!
You might also like
soma (13 years ago) Reply

I saw the film Stalker at the ICA in london accompanied by a live orchestra. Pretty amazing stuff. This film sounds amazing too.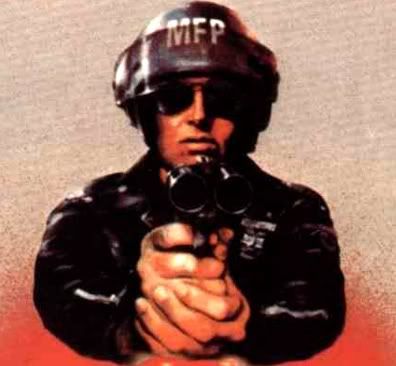 Agentorange (13 years ago) Reply

well this cinephile really wants to see this. The photography and set design look amazing and I like the sound of the plot. Of course I love tarkovsky (well, solaris and stalker anyway) so if the film is,as you say, like a Russian threads then hook me up. Nice review.

quietearth (13 years ago) Reply

soma, lucky!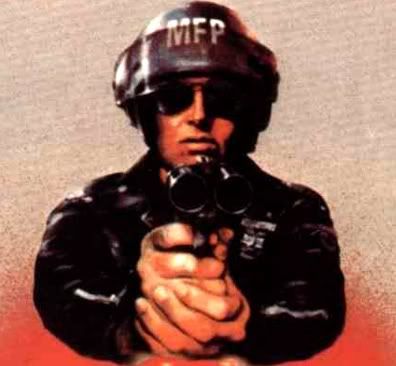 agentorange (13 years ago) Reply

I love that poster too. It's like the cover of some crazy 70s prog-rock album from the 70s.

cyberhal (13 years ago) Reply

right, like Roger Dean meets Dr Who. Great review QE, is this film around on import or something?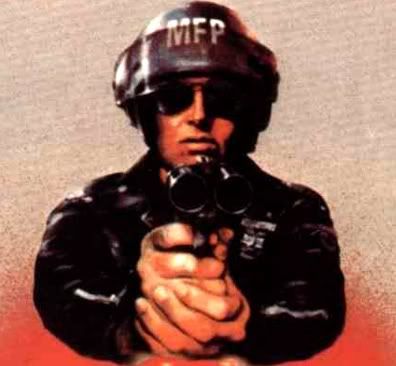 agentorange (13 years ago) Reply

haha, I'm sorry but that poster is the shit.

Anonymous (13 years ago) Reply

This movie is incredible.Indeed one of the best post-apocalyptic movies to date.That polluted sepia tone fits just perfectly.

Anonymous (12 years ago) Reply

where are the subtitles to be found?
tx

Leave a comment