Latest news
Christopher Webster
[Film Festival 09.28.08]
zombies
movie
review
horror
Year: 2008
Directors: Bruce McDonald
Writers: Tony Burgess
IMDB:
link
Review by: agentorange
Rating: 8.5 out of 10
I was really excited to hear that The Edmonton International Film Festival was planning on kicking things off with a screening of Bruce McDonald's zombie flick Pontypool this year. I consider it a step in the right direction for my little town as well as for Canadian cinema in general but, perhaps you'll hear more about that later as, for now, it's story time.
I was in pretty good spirits as I entered the theatre early last night. I had just received word that my press credentials for the fest had gone through and, knowing that my quickly depleting bank funds wouldn't be standing in the way of watching tons of films all week, put a smile on my face. I even talked the EIFF press team into sneaking me a second media pass for my wife Verity so she was along for the ride which was awesome because if it wasn't for her eagle eyes, I might never have noticed that actor Callum Keith Rennie who plays the Cylon "Leoben" in one of our favorite shows Battlestar Galactica was sitting right next to me! Turns out he's friends with Bruce MacDonald and just happened to be in town visiting family so thought he'd show up in support. We chatted for a while and, though I tried to get some details about what we can expect from the rest of the show's final season, he got pretty tight lipped once he found out I wrote for Quiet Earth. He stopped midway through a sentence and said "wait... you're not gonna get all bloggy on me are you?" To which I said," depends on what you tell me." However he did tell me that he was to begin shooting the first BSG movie spin off next week, so that's pretty sweet news. So yeah, that's my surreal film festival brush with fame. But the good times got even better when the lights came down and Pontypool began to chew up the screen.
What is a Pontypool I hear you asking? Well, Pontypool is actually a small town in Ontario and it's where the film takes place. The film is based on a novel called "Pontypool Changes Everything" which, according to McDonald (who was in attendance), is quite different than his movie. How is the film different? Well for one thing, McDonald decided to have the action take place in one location, the basement of a Church which also houses the local radio station. And before you get all, "oh god, not another trapped in a house cheapo zombie movie" on me, let me tell you this is like nothing you've seen before. McDonald has crafted a film which I can only describe as being akin to a top notch Stephen King story- where the situation is so compelling, and the characters are drawn so realistically, that the cramped locale becomes an integral part of the whole piece and you can't imagine the film being as strong without it. Also, unlike most films like this, the location is actually crucial to plot. The radio station becomes like a communication lifeline for the world.
Here's a basic rundown of the story: Radio DJ Grant Mazzy (brilliantly played by actor Stephen McHattie) has been re-located to Pontypool and he's not happy about it. He's your classic grumpy too smart for his own good kind of guy who gets through his days behind the mic by coddling a good bottle of Scotch and tellin' it like it is. He hates small towns mundane routine and winter even worse than both those things combined. He shares his days with his producer Sydney Briar, and a young radio intern named Laurel Ann. One morning while driving to work he comes in contact with a woman in the snow. She's babbling incoherently and then disappears into the dark of the morning. For the rest of the day, reports of similar occurrences keep flowing in until it begins to sound as though the entire town is infected by some disease and is roaming the streets in packs searching for victims and chanting the same words over and over again. Eventually it's discovered that the virus is linked to spoken language, and it becomes unclear whether being on the radio is helping or hindering the situation.
Pontypool is one of those rare films that actually succeeds in creating tension by exploiting the power of the imagination. You get to hear a lot of what's happening outside but you rarely see much. What you do hear is pretty powerful and often very weird. However, that's not to say there aren't any scenes of violence or horror. They may be few and far between, but that only makes them more shocking when they happen.
McDonald also succeeds in giving the film scale and scope by shooting the small location with really wide lenses. Shots fluctuate between the extremely long and the extremely tight. In the Q&A he said he wanted the film to be a "landscape of faces" and I think its safe to say that's what he got. McDonald is also the first Canadian to use the new RED ONE 4k HD camera that shoots in 35mm for the film and the results are impressive to say the least. The film is saturated in cool metallic hues and it looks surprisingly a lot like film.
Pontypool certainly set the bar high for the festival and made the truly risible Repo! The Genetic Opera seem that much worse by comparison. Though, I did meet a frackin' Cylon, so that may have put me in a forgiving mood. Keep your eyes on QE to see what's next form the fest!
You might also like
Jeff (13 years ago) Reply

Nice to hear that Pontypool made it to the big screen and it wasn't a story about grain elevators. Can't wait to check out some homegrown talent. Thanks for the review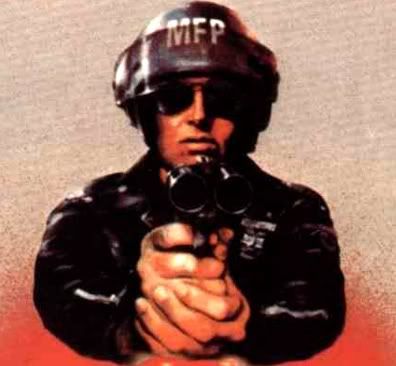 agentorange (13 years ago) Reply

Haha thanks Jeff. Although I should warn you, a grain elevator does actually feature prominently in the film, so your observation is even more hilarious than you know.

a boy and his blog (13 years ago) Reply

Man, i looked Callum Keith Rennie in the eyes twice on Whyte ave the other day and was to chicken to say anything to him, but he could tell i recognized him. Just by himself, shopping, looking cool.

Kurt (13 years ago) Reply

Oh how I loved this film. It's already a high point of Canadian Genre cinema for me, along with Black Christmas, Ginger Snaps and Cube.

I just interviewed author (of the novel and screenplay) Tony Burgess on the film over at Twitch for anyone interested.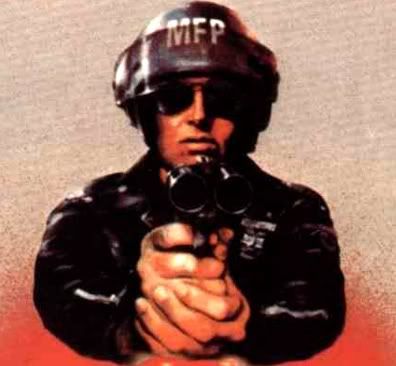 agentorange (13 years ago) Reply

We are interested. Thanks Krut.

Leave a comment