Latest news
Christopher Webster
[Celluloid 11.28.08]
movie
trailer
news
horror
thriller
Those genre loving Ruskies over at
filmz.ru
got themselves first look at a sales reel for an awesome looking new thriller called
Robinzonka
. I can only assume that the title is something of a play on "Robinson" as in Crusoe as the film has a strong survivalist aspect to it. Here's what I can make out of the Russian synopsis:
Robinzonka is about a woman who wakes up in a forest clearing without any idea of how she got there or where she is. In order to survive in the seemingly endless forest she must use survival techniques to stay alive. Things, however, get much worse when she comes across a cabin where some men are holding a young girl who may be connected to her predicament and shed some light on the situation's secrets.
The reel is all set to music so there's no need for subs but because it's a promo reel there are many plot points that are given away. But spoilers be damned I say because this promo is definitely worth a watch. It looks really good.
You might also like
AB (13 years ago) Reply

Has some Hostel vibe in it. But might be worth a look.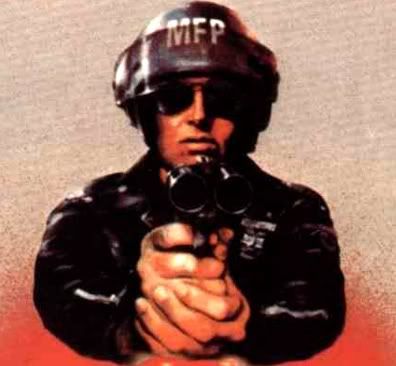 agentorange (13 years ago) Reply

I was initially sucked in by the survivalist aspect and the fact that the woman has no idea how she ended up in the middle of the wilderness. The Hostel style thuggery at the end was like a bonus. The beginning of the trailer was enough for me.

Leave a comment