Latest news
quietearth
[Celluloid 12.11.08]
movie
news
action
Ok so Besson only wrote and produced it, Patrick Alessandrin directed, and while he didn't direct
District B13
which this is a sequel of, he has worked on films like 1985's deviants labyrinth film
Subway
. I have to say the footage and action look incredible and I'm greatly looking forward to it.
District 13, two years later. The government has changed, not the rest ... The wall of isolation - ever higher, ever greater and Beyond - has spread around towns ghettos and gangs that have proliferated further increased their influence. The traffic is now divided among five ethnic neighborhoods, each headed by a fearsome gang leader. More than ever determined to "settle the problem," the secret services voluntarily fire to the powder. Damien, a cop expert in martial arts, and Leito, able to sneak in every corner of the suburbs, make new team. Their goal: to save the city from chaos. Their program: Muscle and fighting for race-defying the laws of gravity.
Teaser after the break. Thanks to the boys at
Twitch
.
You might also like
sonaboy (12 years ago) Reply

B13 was one of my fave "ridiculous" action pics of the last few years. More parkour!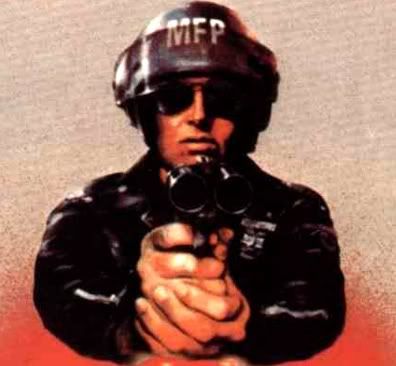 agentorange (12 years ago) Reply

Same here. awesome teaser. Love the chick with the hair mace knife thingy. Way cool

Pat (12 years ago) Reply

yea B13 was a good film. it brought tht whole element of parkour into modern action flicks like bourne 3 and the new bonds.
in this one, cinematography and editing look even better as well.

rcdude (12 years ago) Reply

Lol-The whole 1-13 thing reminds me of the new Friday The 12th trailer.

trogen (12 years ago) Reply

is this a sequel to another movie?? If so whats the first one like, and should i watch it first coz this looks like my cup-a-tea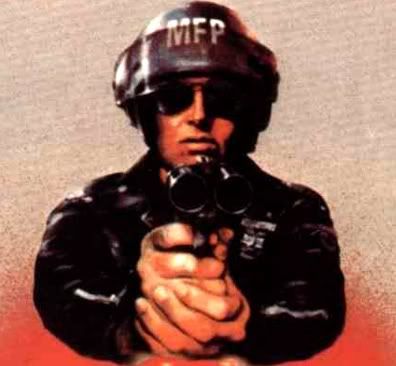 agentorange (12 years ago) Reply

Yeah man, District 13! You gotta see it, it's a blast. Classic Europa action trash!

http://www.imdb.com/title/tt0414852/

trogen (12 years ago) Reply

Sold!

Leave a comment