Latest news
quietearth
[Celluloid 01.05.09]
movie
news
scifi
action
thriller
We initially reported on this film back in
October
but now there's a promo teaser available for the film and while it doesn't show much, it doesn't pull any punches.. this looks like it's going to be brutal. Writer/Director Barthelemy Grossmann stars alongside Dominic Monaghan and Freddy Rodriguez and shooting begin last November 10th.
Set in 2100, "Fortuna" envisions an Earth where a collapsed economy and climate crises have eliminated the middle class, leaving a few very wealthy and the teeming masses in severe poverty. To give hope and avoid revolt, the elite create Fortuna, a mysterious game where one in a thousand wins a big payday and joins the upper classes. But their hidden goal to "reduce poverty" by 30% over 50 years comes with a deadly price tag.
Check out the promo teaser
here
. Thanks to Avery for the find.
You might also like
sonaboy (13 years ago) Reply

"selling a better new life" - sounds suspiciously like Frankenheimer's "Seconds" paired with the 'winner' from Shirley Jackson's "The Lottery."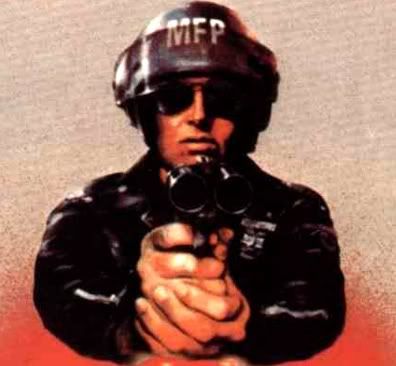 agentorange (13 years ago) Reply

Totally! "Seconds" is one of my favorite films so here's hoping it takes some cues from it. "The Lottery" is also a classic short story and one of my first exposures to the idea of dystopian society.

Leave a comment