Latest news
Ben Austwick
[Celluloid 03.25.09]
thriller
Year: 2009
Directors: Mark Tonderai
Writers: Mark Tonderai
IMDB:
link
Trailer:
link
Review by: Ben Austwick
Rating: 6 out of 10
A horror movie set on Britain's congested road system, its key scenes played out in the service stations, petrol station forecourts and car parks of a motorway? For someone as interested in the ignored landscapes of the modern world as I am, "Hush" sounded almost too good to be true. Unfortunately it doesn't quite live up to its premise.
Not that it's without merit. The shoestring budget it was produced on has been turned to the film's advantage, the low-cost digital imaging rendering dark outdoor scenes grainy and raw and brightly-lit interiors sickly artificial; which coupled with on-location shooting which is necessarily claustrophobic, tight and no doubt thrown down as quickly as possible suits the mood of the film perfectly. It's a pacey affair, tense and quick-moving, with a couple of proper scares and some great scenes.
The opening sees Zakes (William Ash) and Beth (Christine Bottomly) driving up the M1 motorway when they see what appears to be a kidnapped woman in the back of a truck. An ineffectual police force and unreadable numberplate conspire to make the couple pursue the vehicle themselves, until events take over and the pursuit becomes a matter of life and death. Driven by tension and tight plotting, "Hush" is a horror road movie that does its utmost to exploit its novel surroundings.
Their witnessing of the kidnapping is the film's only real scare but it's a good one, a cinematic shock that sets up a morbid curiosity into the disturbing goings on at the centre of the film. Later a long, tense scene set in the precincts of a motorway service station is the film's real triumph, an overdue use of the setting that doesn't quite match the alienated agoraphobia of 80s Dutch horror road movie "Spoorloos" but is nevertheless highly commendable. Action revolves around familiar service station staples - the car park, the shop, the bridge over the motorway and in particular the toilets - and is a great sideways look at a place usually unnoticed through its familiarity.
Unfortunately the good work is undermined somewhat by poorly written dialogue, bad acting and a sound mix that while making speech clearer removes it too far from its surroundings. All this contrives to give the film a staged feel that destroys any suspension of disbelief and makes the whole thing seem faintly preposterous. Later scenes that variously revert to thriller cliche, clutch at straws or hang on unlikely coincidences seriously damage what at first promises to be an original and unusual horror film.
Despite this it's good to see an independent British horror film that takes a look at our usually ignored everyday surroundings and tries to exploit them. The hope is that someone else will take notice and do it better.
You might also like
quietearth (11 years ago) Reply

I loved this film and would give it an 8 out of 10 and highly recommend it.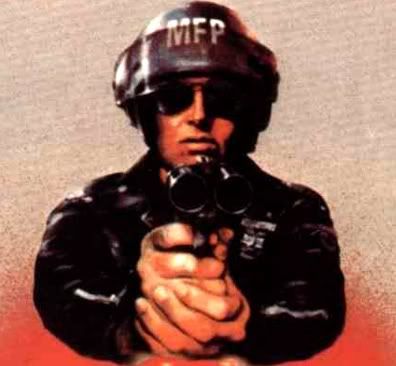 agentorange (11 years ago) Reply

I've seen HUSH twice now and I really liked it both viewings.

The second viewing didn't have the same suspense of course but I like the film's ability to be constantly surprising. I agree about the sound mix though. Some of the dialog ADR work wasn't the best.

chrissy (11 years ago) Reply

i loved this film i would defo watch it again

tobyhilden (6 years ago) Reply

Watching it now and loving it

Stu (6 years ago) Reply

Good indie sleeper hit! Loved it :)

Leave a comment