Latest news
Christopher Webster
[Celluloid 03.29.09]
movie
action
adventure
gallery
Yes you'll be reading a lot about
Doomsday
director Neil Marshall's upcoming Roman combat picture
Centurion
over the next little while, and why not? As one of the most versatile action filmmakers working today, I'm extremely curious to see what he'll bring to this famous legend about "a splinter group of Roman soldiers fight for their lives behind enemy lines after their legion is decimated in a devastating guerrilla attack."
Just last week, Rotten Tomatoes gave us the first peek
behind the scenes
of the film. That was great and all, but I really wanted to see what this film will look like when all is said and done. How will it be stylized. Will it be the gritty, hard-edged combat film we're all hoping?
We'll I may have found my answer. This first battle still from
Centurion
gives us our first look at how awesome the final project may look.
You might also like
Anonymous (13 years ago) Reply

Cool, thanks

Anonymous (13 years ago) Reply

awesome

wolfeyes (13 years ago) Reply

The first picture looks sexy and cool like Italian ice, and this one looks gritty and fiery like a tex-mex burrito. man, I'm hungry.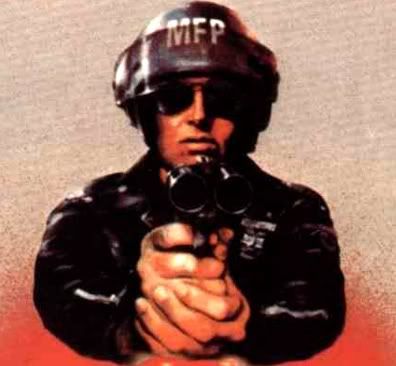 agentorange (13 years ago) Reply

Hahaha, always a pleasure wolfeyes.

Anonymous (13 years ago) Reply

as 1 of the guys in the pic can say this is a film not to miss

Leave a comment