Latest news
Christopher Webster
[Celluloid 05.06.09]
movie
news
scifi
Okay here's the deal; I know a lot about scifi cinema. For years I've been scouring old magazines and drinking in all the information the interwebs has to offer on the subject of science fiction put to celluloid so it's very rare that I come across something I've
a:
never seen before, and
b:
can't find any information on. And then I found this...
What follows after the break is an extracted excerpt from Ekkehart Pollack's cinematographer's reel. Never heard of him? Well, he's been working for years in Germany and has been gaining a lot of attention in Hollywood recently from his work on
Pathology
, and the upcoming
Citizen Game
. This film though, apparently titled
Hiob
, does not appear on his resume.
The film looks stunning and I just HAVE to track it down. Here's what I think I know; It was obviously made sometime prior to the advent of CGI, maybe mid 1990s. There is a moment where a guy says something in German so it's obviously foreign. My info is sketchy but I think "Hiob" might be the name of a famous German play about a father and son. That's it. I got no director's name, actors or production designers to share. This might be a tough one, but I figured I'd appeal to you experts for help.
Clip after the break.
You might also like
Anonymous (12 years ago) Reply

Hiob is the name of one of the books of the Bible. It's called Job in English.

Kinginsan (12 years ago) Reply

HIOB (1999)
Directed by Klaus Knoesel
Produced by FKK Filmproduktion

http://www.mam-agency.fr/directors_of_photography/ekkehart_pollack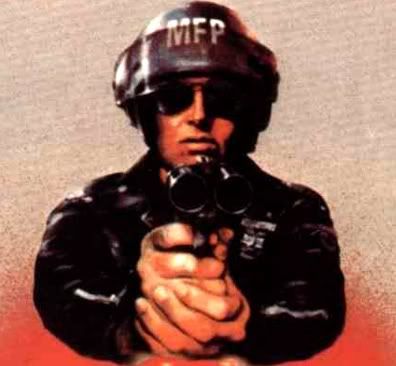 agentorange (12 years ago) Reply

@Anon

How can you tell I know virtually nothing about the bible? Thanks. So, it's obviously a scifi interpretation of the Job story.

@Kinginsan

I found that page too but missed it on the shorts list. Thanks. Of course, the fact that it's a short makes my chances of tracking it down about 150% worse :(

Deckard (12 years ago) Reply

Trackdown complete. Short film HIOB located. But I think it's only with german audio track. It is part of the bonus material of the german DVD "The High Crusade". EAN/UPC 4042907100038 - released in 2002 by Mediacs.

http://www.ofdb.de/view.php?page=fassung&fid=131034&vid=211849

German short info on the DVD on above site.

JackCrow (12 years ago) Reply

HIOB - Hier bekommt ihr von Klaus Knoesel eine kleine Kurzfilm geboten der ungefähr 10 Minuten geht. Dieser Film handelt von einem Mann in einem Raumschiff das Hiob heißt.

Included here:

http://www.ciao.de/Rave_Macbeth_Nacht_der_Entscheidung_DVD__2630062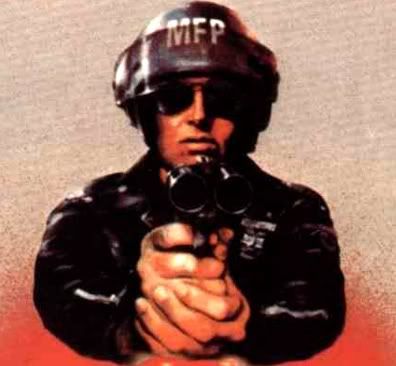 agentorange (12 years ago) Reply

Thanks everyone. This is a huge help! I knew there was an Emmerich connection in there somewhere but I never would have guessed that the film could be found on the DVD of "The High Crusade." Weird.

Anonymous (12 years ago) Reply

@Orange, will you hunt down and order the dvd and do a review ? do tell us your plans ;)

Anonymous (12 years ago) Reply

Does anyone know if there is a connection with
Emmerich ?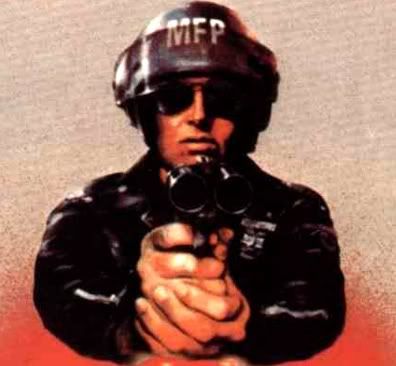 agentorange (12 years ago) Reply

The connection to Emmerich is that he produced "The High Crusade" which Klaus Knoesel co-directed. These guys are all German film chums.

And yep, I've got a region free player so I'll be ordering this puppy up. I've already seen High Crusade and didn't like it much so I'm not exactly thrilled to own it but the inclusion of Hiob makes is too enticing.

Thanks again everyone! Hope you enjoyed the clip (and the quest).

jfml (12 years ago) Reply

And the guy screams "Spring!" ("Jump!"). Looks a lot more easy to do that over there than it looked in Sunshine, doesn't it ^___^

Leave a comment