Latest news
Christopher Webster
[Celluloid 06.05.09]
movie
trailer
news
comedy
Here's a weird one for ya. Coming from director Tim Cox, who has regaled us for years with schlocky SCIFI creature features with names like
Gryphon
,
Mammoth
, and
Larva
, comes a dark comedy called
Miss Nobody
. I actually read about the film a year ago and then nadda. That is, until we found ourselves in possession of the film's first trailer. This is pretty cool considering there isn't even a single piece of promotional art out there yet.
Synopsis:
A mild-mannered secretary discovers that she has a talent for murder as she ascends the corporate ladder.
Miss Nobody has a great cast. It stars Leslie Bibb, Adam Goldberg, Brandon Routh, and Vivica A. Fox.
Check out the trailer after the break.
You might also like
projectcyclops (13 years ago) Reply

Missi Pyle, Barry Bostwick and AIR. Looking forward to it, nice catch! We need more good dark comedies :)

Jun (13 years ago) Reply

very bad!!!...
its a pity 4 the actors

Sunolet (13 years ago) Reply

is she desiree from Wristcutters?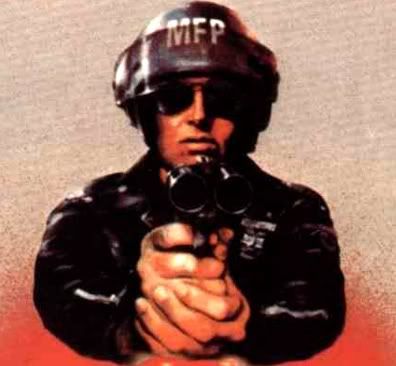 agentorange (13 years ago) Reply

Yeah that's Leslie Bibb. She played Desiree in Wristcutters.

Pat (13 years ago) Reply

im almost 100% sure ive seen a murderous office woman flick like this before. probably early 90s, late 80s. no idea what it was called thou. think she poisened her victims though. is this a remake by any chance?

Leave a comment