Latest news
quietearth
[Celluloid 06.26.09]
post apocalyptic
movie
trailer
news
horror
vampires
Oh man, this looks incredible! GO SPIERIGS!
Directed by the Spierig Brothers (of Undead which is awesome), we've been following this for-bloody-ever.. and now there's a trailer. The film stars a great cast including Ethan Hawke, Willem Dafoe, Isabel Lucas, Sam Neill and Claudia Karvan.
Synopsis:
A deadly plague which breaks out in the year 2017, turning most of the human population into vampires. The dominant vampires plot a way to ensure their survival in the face of dwindling blood supplies, but a researcher (Hawke) works with a rogue group of vampires to save humankind.
Daybreakers
is set to be released into theaters on January 8, 2010. That's one hell of a wait, so keep it tuned to QE for the latest Daybreakers news.
Trailer after the break!
You might also like
G.H. (13 years ago) Reply

I like the idea of a vampire outbreak as opposed to a zombie one, and the trailer looks sweet to boot. Hadn't even heard of this.

bad dog (13 years ago) Reply

Awesome!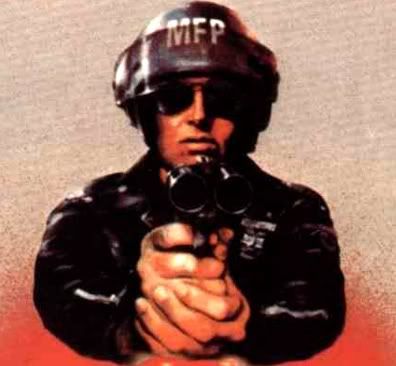 agentorange (13 years ago) Reply

This movie's going to be massive. One of the best trailers I've seen in ages. Well worth the wait.

Anonymous (13 years ago) Reply

i thought Undead was an admirable start, but this far surpasses my expectations and sure as hell looks better than 30 Days!!!

Jeff (13 years ago) Reply

This looks amazing. It'll make January in Canada worth the wait. Brrrr!

Jonas (13 years ago) Reply

Oh man, I really liked Undead and have been waiting for this for years. I'm so happy it looks as mindblowing as I had hoped.

djed718 (13 years ago) Reply

uh, that looks great, i hope it can deliver.

Leave a comment