Latest news
quietearth
[Celluloid 06.26.09]
movie
trailer
news
scifi
action
[Editor's note: We just updated the post with a much higher quality video]
Formerly known as Smersh-XXI, we've been following this flick for quite some time and we're not exactly sure of the status as we have a
sales reel
for the film under the title
The Interceptor
. This new trailer for the newly titled film is small but has beautiful production design and the action looks like it has potential. As it clearly has a
Franklyn
vibe, I hope it doesn't go the same route.
Synopsis (via
Cinema Beacon
):
Based on the novel by very popular sci-fi writer Vasiliy Golovachev, the film tells a story of an agent betrayed by his partner when transporting new psychic weapon. Believed to be dead, he escapes and takes new identity so he can live in peace far away. But later he is forced to return to Moscow to confront a secret organization, led by his former partner, that attempts to use the dangerous weapon in order to take control over the country. Now he is a key figure in the battle between forces of darkness and light.
Trailer after the break.
You might also like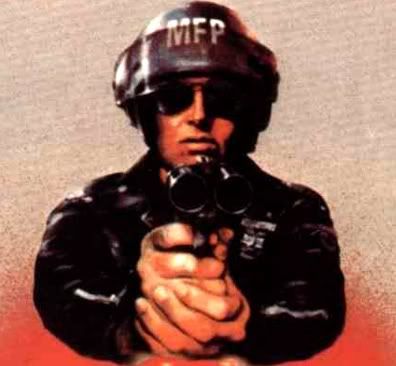 agentorange (12 years ago) Reply

Wow! This flick has done a full 180 since the promo reel dropped.

It looked like b-level scifi schlock before. Now, it looks like a big budget actioner worth getting really excited about. This is great! Can't wait to see it!

badfrog (12 years ago) Reply

jebus, give me subs!
this looks great but I don't know whats going on?!?! lol

Killcrop (12 years ago) Reply

I think we should leave it to the Russians to make the big budget summer action movies for now on.

Leave a comment