Latest news
quietearth
[Celluloid 07.23.09]
movie
trailer
news
cyberpunk
scifi
dystopic
We've been following Matthew Santoro's awesome looking flick OFFLINE and he just dropped us a line and let us know he's got a new video up which, again, looks mighty sweet.. When can we see this thing?!
You can see the first video
here with synopsis
and the second video
here
.
After ze break!
You might also like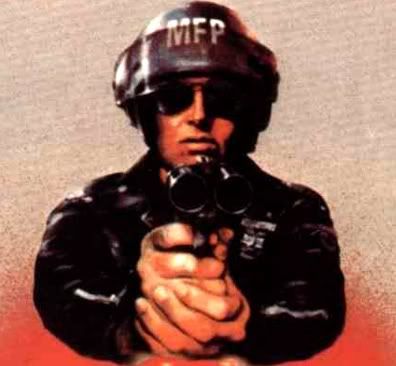 agentorange (11 years ago) Reply

Santoro's stuff continues to stun. I love the concept of the cerebral playback. Instead of CCTV it's like POVTV. And the whole infinet is a smart use of virtual reality. By the end I was like, ok so where are we and where have we been? What is real?

I really hope to see a feature develop.

Pat (11 years ago) Reply

so wie matrix nur in gut :)
sieht sehr geil aus an einigsten stellen. ich hoffe das die bereits erwähnte sehr einzigartige "POVTV" perspektive beibehalten wird. könnte verwirrend sein konventionelle szenen und diese art von narrativstruktur zu verbinden.

Pat (11 years ago) Reply

oops, no idea why i commented in german but yea basically i said i like the chosen "POVTV" perspective and hope they stick to it.

Leave a comment