Latest news
quietearth
[Celluloid 08.06.09]
post apocalyptic
movie
trailer
news
drama
UPDATE
: Thanks to one of our readers for pointing out a high quality version of the trailer on vimeo which we have after the break.
We've been waiting on this FOREVER and I finally just found it! Stunning, beautiful, poignant, clearly slow and with little dialogue.. there's a lot I'd love to say about this, but for right now, I'm dying to see it. There is emptiness in the beautifully shot, empty vistas dotted with our 2 remaining people, and while our friend D'mooN pointed out that it sounds a bit like the plot from The Quiet Earth as it shares a third who joins them and causes problems, it looks nothing like it.
Elodie and Elias are sixteen-year-old twins who live by themselves in the shadow of the dam of a man-made lake. We slowly find out that the world they are living in is depopulated, except for a few scattered survivors with whom they have no contact. Surrounded by this total emptiness, Elodie and Elias have gotten closer to each other than ordinary twins.

One day, on their way home after bathing in the lake, they discover Gabriel. He is a boy slightly older than them who just escaped a vicious attempt on his life. The twins agree to hide him at their place so he can recover from his wounds. This out to be a fateful decision: soon, Gabriel and Elodie fall in love with each other. Although they try to hide it from Elias, he is bound to find out eventually that he has lost his sister to someone else.

The conflict that slowly developes between the three teenagers is amplified by the isolation they find themselves in. Living in this empty world, they have no one else to turn to but themselves. This only serves to complicate an already tense situation which have dire consequences for one of them.
NSFW Trailer after the break.
You might also like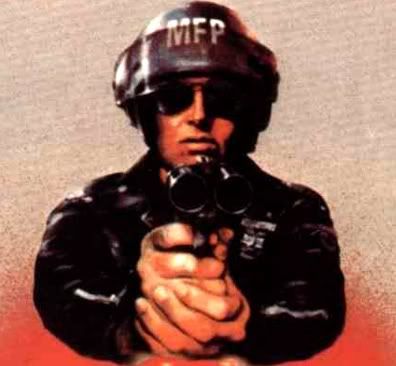 agentorange (13 years ago) Reply

Wow, it's like Glen and Randa crossed with The Quiet Earth. Great to finally see some footage. Should be interesting.

Anonymous (13 years ago) Reply

There's a better quality trailer over at vimeo. One shot is different also.

http://www.vimeo.com/6005964

Anonymous (12 years ago) Reply

Has this movie come out yet? It says autumn 2009... I just really want to know cause i want to watch it but no one seems to know where i can. If anyone knows anything email me please thanks

Philippe (12 years ago) Reply

The movie is out now, playing in Luxembourg in Utopolis (3rd week by now).
Not sure where else, though.
It's a beautiful movie, great acting and gorgeous scenery for a post-apocaliptic setting.

Megumi (12 years ago) Reply

the plot is very much like The Dreamers!

Leave a comment