Latest news
quietearth
[Cathode Ray Mission 08.17.09]
news
comedy
To add on to our post
10 days ago
about a new, 8 part miniseries coming from the famous Canuck comic troupe Kids in The Hall, we've managed to find details on the story courtesy of
The Globe and Mail
.
The story revolves around a murdery mystery where Death (Mark McKinney) gets off a greyhound bus in a small town named Shuckton and starts wreaking havoc. The whole town is shocked when one of its most distinguished citizens is discovered murdered. As a suspect is arrested and the trial begins, dark secrets begin to tumble out.
Once again, each member of the troupe will play multiple roles including a pizza delivery woman with Alzheimer's (McDonald), a 600-pound ex-hockey player who won't leave his house (McCulloch), and a child named Rampop (still to be cast) who sees all people as butterflies. And yes, they'll also be cross-dressing.
The show will air on January 12th. Can't wait!
You might also like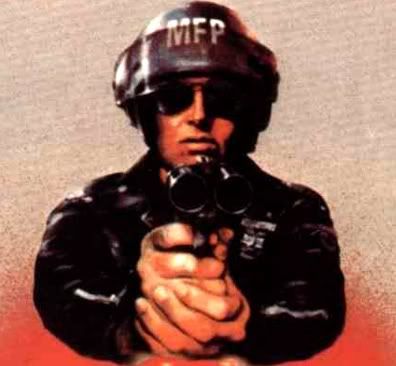 agentorange (13 years ago) Reply

This is funny timing as only 3 weeks ago I had a massive conversation with a friend of mine about KITH. Long live Canadian comedy!

dr. taam (13 years ago) Reply

BONER CITY!

Anonymous (13 years ago) Reply

Yeeeeeeeeeeeeeeessssssssssssssssssss! Yes. I've had that "I can't quite figure out why its awesome, but it is' Zombie sketch running through my head for a week. Long live the Kids!

TheDaddy (13 years ago) Reply

What network is showing it in the US?

Leave a comment