Latest news
Christopher Webster
[Celluloid 10.08.09]
movie
trailer
news
horror
documentary
Nightmares in Red, White and Blue is everything you ever needed to know about the history of American horror in 96 minutes. Narrated by the great Lance Henricksen and featuring exclusive interviews with a ton of American horror legends like John Carpenter, George A. Romero, Joe Dante, Roger Corman and Larry Cohen (to name just a few), the film explores the timeless, universal appeal of horror movies from Lon Chaney to Hannibal Lecter and beyond.
The best part about this documentary is that it's chock full clips from over 150 relevant and classic horror films which means no random shots of bad public domain flicks to stand in for the real deal.
Watch the trailer for the film after the break.
You might also like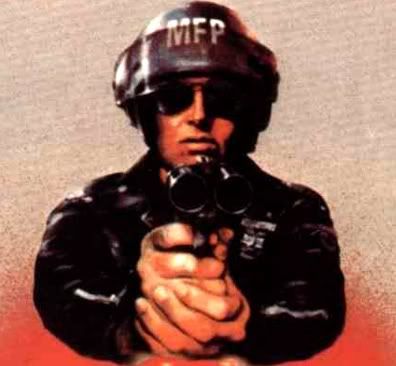 agentorange (12 years ago) Reply

Nope, not yet. It's playing the festival circuit right now.

However, there is a book version you can buy here: http://tinyurl.com/yz6khwz

Anonymous (12 years ago) Reply

Pity that the golden period of US horror was in the 70's. All that's done now is produce terrible remakes of classics or world cinema films

Leave a comment