Latest news
quietearth
[Celluloid 10.14.09]
movie
trailer
news
comedy
drama
First a
clip
, and now a full trailer has dropped for this TIFF premierer which has been well received. I'm greatly looking forward to it, and hopefully we'll be able to get a review from LFF.
Bunny & The Bull is a comedy road movie set entirely in a flat. Stephen Turnbull hasn't been outside in months, and when he finds his mind hurtling back to the disastrous trek around Europe he undertook with his friend Bunny a catalogue of adventures unfold. Stephen's flat becomes the springboard for an extraordinary odyssey through lands made up of snapshots and souvenir replica landmarks within his imagination. Bunny and the Bull is a touching and beautiful journey to the end of the room.
Trailer after the break. Don't forget to hit the "SD" button and switch to "HQ". via
Times Online
You might also like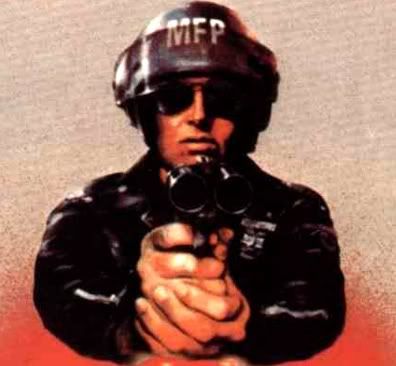 agentorange (12 years ago) Reply

Looks great! The sets are very reminiscent of the Science of Sleep. Can't wait.

logboy (12 years ago) Reply

i don't get the "pinky and the brain" comparison... besides, if you're looking for a long and detailed history of absurd comedy, england does it too; python etc.

Meh (12 years ago) Reply

meh, yet another unfunny movie about completely inconsequential crap.

sci-fi pls, and good

Jonas (12 years ago) Reply

Finally a trailer! I watched this without sound at work but it atleast looks great. The visuals was always my favourite part of the Mighty Boosh.

Leave a comment