Latest news
quietearth
[Celluloid 10.21.09]
post apocalyptic
news
short
Running at about 10 minutes and shot in Spain last year by writer/director Artur Llobell, this decent looking little short is someone reminiscent of
Letters from a Dead Man
in it's concrete corridors and rubbled wasteland. It really makes me wish they had used some type of sepia or bronze filter.
Sepsis tells us the story of a day in the life of the survivor of a catastrophe in the ruins of what remains of the civilized world.
Full short after the break.
You might also like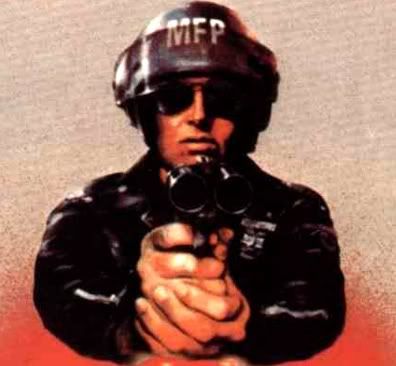 agentorange (12 years ago) Reply

Guy's got good reading material, that's for sure.

Anonymous (12 years ago) Reply

Is he protecting the last 2 male and female on earth ?
since hes infected, will he eventually turn into a monster/zombie and attack the 2 humans ?

wilcoy (12 years ago) Reply

Perhaps he has a taste for human flesh. The jar he was eating out of at the end looked like bloody red meat.

Des-ROW (12 years ago) Reply

Seems like the dude/monster is feed them .....for eat them later, nice ending.

Leave a comment