Latest news
quietearth
[Celluloid 12.10.09]
movie
trailer
news
animation
The good folks over at
Twitch
just scored first news on this amazing looking Japanese cgi flick, that is, amazing except for the people. Someone perform cgi surgery stat! No plot details yet, but it looks like this is an animation/cgi hybrid.
Teaser after the break.
You might also like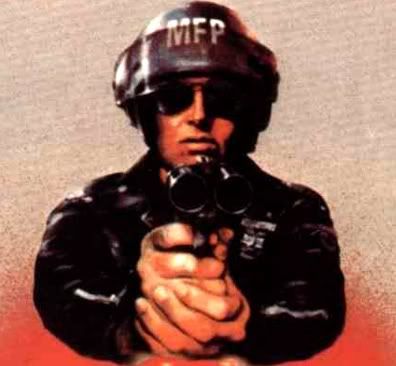 agentorange (11 years ago) Reply

Suhweeet. Except, like you say, the people.

FALLEN101 (11 years ago) Reply

I don't know, the people don't look too terrible but they definately could use a little work. The mech design though is stunning, I;m really psyched for this one.

MrSatyre (11 years ago) Reply

Reminds me of the spectacular short full-CGI work "Megadon: The Monster from Mars". Awesome technique of creating a 60's-style Japanese monster-movie with modern FX. Bent my brain on that one: "It's CGI...but, it looks like a Godzilla movie from the 60's...but it looks much better...but it still looks completely retro...!"

MrSatyre (11 years ago) Reply

Oh, I just found out it's by the same director, Jun Awazu. And sorry, it's Negadon, not Megadon.

Leave a comment