Latest news
Marina Antunes
[Celluloid 02.11.10]
trailer
news
scifi
series
Firefly is long gone but that's hardly killed the spirit and magic of Joss Whedon's universe. We browncoats are a devoted bunch and we're not willing to sit back and let it simply disappear. There's been a movie (one which was largely overlooked by anyone outside of the show's original fanbase) and a number of fan created projects and here comes the most recent of the bunch: "Courage: The Series."
Taking place in the 'Verse, "Courage" introduces us to a whole new crew aboard a shiny new ship. Official words:
On "Courage", follow a shiny new ship and a straight shooting crew as they travel through the verse discovering who each other is and what each other is capable of in the face of new friends, enemies, and jobs to come!
We've been tracking the status of the project since we first heard about it a few weeks ago and I've been eagerly anticipating a peek at the production and now we've got a little something to share. It's not too much at the moment but this teaser provides a nice idea of what we can expect. For a low budget affair the opening ship bit is pretty sweet and I like the dream-like look at the crew. Of course, there's also the music which is very reminiscent of Greg Edmonson's score without being a rip-off.
There's enough good stuff here to make me want to see what the production is going to offer in their first episode. I expect we'll be seeing a longer trailer in the coming weeks leading up to the first episode so stay tuned to this space for more updates as they come!
Teaser after the break.
You might also like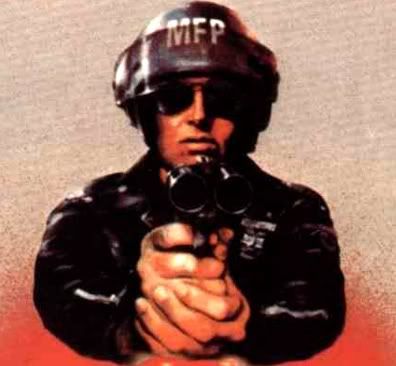 agentorange (10 years ago) Reply

Shiny! Though it looked like the reactor core of that Firefly class vessel at the beginning was leaking. Better get Kaylee to have a look at it.

Anonymous (10 years ago) Reply

This ship has a new mechanic. Although no one can top Kaylee!

bad dog (10 years ago) Reply

Alliance forever! Down with the browncoats!

Den (10 years ago) Reply

More power to them. But I fear any amateur trying to write Whedonesque dialogue.

blamm (10 years ago) Reply

Alliance forever? you must like enslavement, manipulation, and political corruption. No. BROWNCOATS KICK ASS!!!!

bad dog (10 years ago) Reply

Don't believe the browncoat propaganda. The Alliance planets are the richest, most populated, most educated, most industrious. The browncoats are still riding horses and herding cattle and engaging in petty thievery aboard obsolete and unsafe Firefly boats.

Anonymous (10 years ago) Reply

Sorry, but that's just stupid.

bad dog (10 years ago) Reply

Dude, didn't you see the kind of hospitals they have on Alliance planets? And free healthcare, too! On browncoat planets you're lucky to get a shot of whiskey while the ship mechanic digs around in your intestines with dirty tongs to pull out the latest bullet some violent, treacherous browncoat criminal put there. Remember, friend, browncoat "freedom" is simply slavery to a life of crime and poverty.

chris (10 years ago) Reply

This really is pretty lame. I remember being in a room with people in a position to actually make showrunner calls and every guy said that the Browncoat thing contributed to the series demise. Being a fan is wonderful and it's the soul of fantasy and science fiction but God Almighty the Firefly browncoat thing was treacle, boderline creepy and left FOX no choice but to bail.

bad dog (10 years ago) Reply

Really, Chris? I was just kidding to get some people riled up. I mean, honestly, if given a choice as a real person, yes, I'd rather live on an Alliance planet rather than starving by inches in some desert hellhole on the rim free from government regulation. But as a fan of the show I thought the whole browncoat thing worked perfectly with its themes. The Captain being a veteran from a lost war of independence against the exploitation of the inner planets--it was all very romantic, fit Malcolm Reynolds' personality perfectly and explained his dark side, gave a moral undertone to what was otherwise for him a life of crime, allowed his relationship with Zoey to make sense, and so on. I can see how it was treacle--this is a TV show, after all, but how was it "borderline creepy"? Just curious.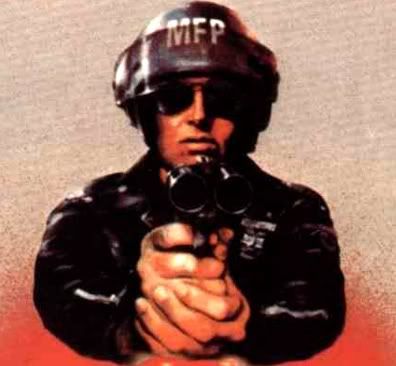 agentorange (10 years ago) Reply

Substitute the words "gun fighter" for Browncoat and you've got a classic western hero. Mal is Shane. He's of the "old world" where men were men and did what needed to be done, even if it meant the line between right and wrong was a little blurred.

However, now that modern world (aka, The Alliance) is shaping the world with new ways of living and viewing the world, Mal and his kind are being pushed ever further towards the fringes of space. In westerns, this was usually shown by wagon trains of settlers coming into the west from the modern east coast.

Ever wonder why heroes always "walk into the sunset" at the end of movies? It's because they are mythic figures who have no place in our world. They help shape it, but can't live in it because the codes they live by are too black and white and in the end, they are just as lawless as the villains they help vanquish.

That is how Firefly is a western in space. It's not because there are horses and it's not because Mal talked with a strange western dialect. It's because the story and characters were straight out of the Amercican western writer's handbook.

In that sense there is no difference between "Browncoats" and any other group of American heroes and I suspect that if the people of influence you say you spoke with, Chris, understood any of this they would be all for the show. I mean, right wingers love westerns.

itard (10 years ago) Reply

Actually Chris, I thought the major contributor to the demise of Firefly was FOX's spasmodic timeslot allocation which was an unquestionably machiavellian decision made to fulfill their obligations to Whedon, post-Buffy. I wonder if FOX has seen how many "Top 10 TV Shows of the Noughties" lists Firefly has made. Treacle or no treacle, Firefly never stood a chance.

Anonymous (10 years ago) Reply

Actually, I thought Mal was Han Solo, which made Zoe . . .a very sexy Chewie?

Leave a comment