Latest news
Christopher Webster
[Celluloid 02.16.10]
movie
trailer
news
animation
fantasy
history
The Secret of Kells is the new animated film from the producers of
Triplets of Belleville
and as such I was curious to check out its new trailer. The film was actually warpped last year and has been playing fests for ages, but since getting nominated for an Academy Award for best animated feature promotions for it have started up again.
Synopsis:
Brendan is hard at work with his uncle, Abbott Cellach, and the other monks, helping to strengthen the abbey walls against Viking raids. But a new life of adventure begins with the arrival of Brother Aidan, a celebrated master illuminator who initiates Brendan into the art of illumination, awakening his hidden, but extraordinary, talents.

In order to finish the magnificent book, Brendan has to overcome his deepest fears on a secret quest that will take him, for the first time ever, beyond the abbeys walls into the enchanted forest where dangerous mythical creatures hide. It is here that he meets the fairy Aisling, a mysterious young white wolf/girl, who will become his closest friend and helper.

But with the terrifying Viking Hordes closing in, will Brendan succeed in his quest to illuminate the darkness and prove that enlightenment is the best fortification against barbarians?
Yes this is strictly kids stuff, but I find myself entranced by the unique visual style of the animation and mystical aspects of it that I thought I'd bring it to everyone's attention. Will it win against Up? Highly doubtful, but we don't care about that now do we?
Secret of Kells will open in New York on March 5, 2010; in Boston on March 19, 2010, and other markets throughout the spring. If it wins big in March you can bet you'll be seeing it soon.
Trailer after the break.
You might also like
Marina (12 years ago) Reply

I missed my chance at seeing this when it played in town last year for a special screening. Kicking myself!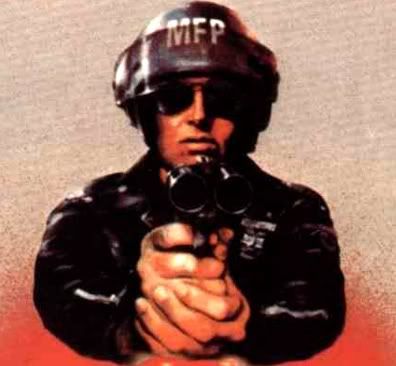 agentorange (12 years ago) Reply

Too bad. I would have liked to hear your opinion on it.

Marina (12 years ago) Reply

It looks stunning. I'm hoping it makes a return or appears on DVD soon. Would love to check it out.

JackCrow (12 years ago) Reply

I've sent each of you a pm.

Anonymous (12 years ago) Reply

It's been out here a good while, great animation, regular story line.

chuck (12 years ago) Reply

Wow- I'm impressed. The animation looks fresh. I love how they incorporate imagery from The Book of Kells without making it look like a bad tatoo. The wolves and the snowflakes are wonderful. It seems as if the creators have a healthy appreciation for the historical and mythological source material. I can't wait to see this one. Do yourself a favor and GIS 'The Book of Kells' if you are not familiar.

chuck (12 years ago) Reply

I just saw it- It's awesome. I highly recomend it.

Leave a comment