Latest news
Marina Antunes
[Cathode Ray Mission 05.03.10]
trailer
news
series
Syfy is looking to use its name, as goofy as it may be, and the draw of Stephen King to get the attention of finicky TV viewers. It was announced last year that the station would be working to adapt
Haven
, a series based on King's novella "The Colorado Kid" which takes place in a small town in Maine which mutes supernatural powers and is, therefore, a draw for supernaturals who want to live normal lives. Here's how Syfy pitched it when the show was announced last year:
Deep in the heart of Maine, Haven is a town where people with supernatural abilities have migrated for generations because it mutes their powers, allowing them to lead normal lives. At least, until recently. When hot-shot FBI agent Audrey Parker is called to Haven to solve the murder of a local ex-con, she catches the killer but uncovers a much deeper mystery about this town. Each week, as the town- peoples' dormant powers begin to express themselves, Audrey will try to keep these supernatural forces at bay while unravelling the many mysteries of Haven - including one surrounding her own surprising past in this extraordinary place.
The series is being produced by the team behind the long running
The Dead Zone
which means they have some idea how to treat the material. The show's being shot in Canada's East Coast, namely Halifax, Nova Scotia, and stars Lucas Bryant, Eric Balfour, Richard Donat, and John Dunsworth.
Sounds promising but I can't help but think that this sounds a little like
Eureka
. We'll have to wait to find out if the show has the same appeal but until then, check out the first look at the new series. I expect we'll get to see more in the coming weeks.
Teaser after the break.
You might also like
Aruta (11 years ago) Reply

Thats one heck of a lame teaser

donc48 (11 years ago) Reply

I saw that trailer and I am having Eureka flashbacks. This looks ominous SYFY lately has been spotty the Stargate franchise has been stellar, Caprica not my cup of tea. I just look at this trailer and have to agree with Aruta this looks lame.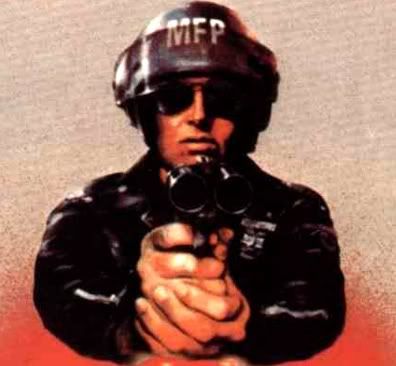 agentorange (11 years ago) Reply

Definitely not a lot going on in that teaser. The idea is interesting so it could be good, but Marina is right when she's says she's getting a Eureka vibe. To be fair, Eureka was a win for the network a couple years back until it fizzled out. They are probably trying to re-capture that audience.

Dana (11 years ago) Reply

I am looking forward this, partly because I like the idea and the setting; I don't understand the "Eureka" comparison.

Ugh, why can't they film a Stephen King series in Maine for once. If they want to save money we have real ghosts they can use as actors.

fondaclan (11 years ago) Reply

I just want to know what is that theme song of Haven??? Who does it and what's the name??? Haunting...

Anonymous (11 years ago) Reply

Short Change Hero The Heavy
http://www.youtube.com/watch?v=l6eSksEp27U

Anonymous (11 years ago) Reply

does anyone know what the end credit song is?

Andrew (10 years ago) Reply

This show is really quite good. I've been catching up with it whenever I can. Mostly watching it on my lunch breaks with my iPad. I love the TV everywhere app through DISH Network, it allows me to watch all of my programming anywhere I go, it was really easy to set up and doesn't have a monthly fee. Working for DISH I knew about it for some time before I finally got it. Now I wish I had done it sooner.

Amie (10 years ago) Reply

If you liked Season 1...good news: Season 2 is on its way! It's currently being filmed in Nova Scotia - namely the communities of Lunenburg, Chester, Mahone Bay and Hubbards, which are all a half and hour to hour away from metro Halifax, where some of the sound is being mixed. Season 1 Interior shots were staged at the Curling Club in Chester! Check out the Facebook page "Discover Haven - The Filming Location in Nova Scotia" if you'd like to know EXACTLY where the Colorado Kid was found or you'd like to visit the various murder scenes or 'trouble' scenes. Looking forward to Season 2.

Leave a comment