Latest news
Christopher Webster
[DVD News 01.10.11]
movie
news
dvd
Uh oh. It's 1-11-11 release day. Is that good luck or bad? If your a movie fan, I've got sad news. It's bad. Because there ain't much hitting shelves this week.
First up we've got a little know Italian cult release from the folks at CAV Distribution called
Alien from the Deep
. I was going to lead with Piranah, but this 3rd rate flick's got such a cracking cover that I couldn't resist. Why do I feel like the movie won't live up to it?
Wienstein were smart and took advantage of the slow week to release Andre Aja's
Piranha
reboot. The outrageous boobs and gore flick is also available for
3D systems
.
Byron Haskin's scifi classic,
Robinson Crusoe on Mars
is out on Criterion Blu-ray this week. I've got the DVD already and it's great. For a film as stunning to look at as this I may have to upgrade.
Charisma Carpenter sees dead people in
Psychosis
, and indie horror flick that's been kicking around for a while.
Last, and very much least, we have David Fincher's
The Social Network
. Sure, this film is well put together, but besides some quick dialog courtesy of Aaron Sorkin it offers little else than a run-of-the-mill biopic to movie goers. Why it's getting the attention it's getting I'll never know. Every other movie Fincher has made before it pisses on it from such a great height that it's embarrassing. Give me
The Game
any day.
You might also like
Lyle (11 years ago) Reply

The Social Network is getting a lot of attention because it's a good story. I notice a lot of thrillers and sci-fi action on this site, but there are movies worth watching that don't get the heart racing.

Soma (11 years ago) Reply

Do you know what. When I first watched the game it blew my damn mind. What a great film. I'll have to dig it out again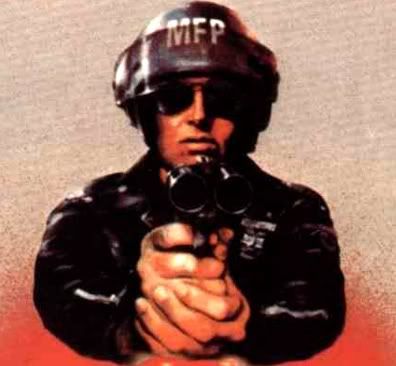 agentorange (11 years ago) Reply

Let me put it this way, Lyle. David Fincher is fast becoming Ron Howard. If the Social Network is his Beautiful Mind, then The Girl With the Dragon Tattoo is his Davinci Code.

Jim Hague (11 years ago) Reply

Isn't that the robot from Earth 2 on the cover of Alien From the Deep?

Leave a comment