Latest news
Marina Antunes
[Celluloid 05.17.11]
movie
trailer
news
short
A few days ago, our good bud Avery sent over a trailer which I've been sitting on because I simply can't wrap my head around it. I've watched it countless times, I've read the synopsis a dozen times and I'm still not sure what this is about. It's gotten to the point where this feels like an exam question with no right answer. It's darn frustrating. And yet, I can't get the images of this teaser out of my head. That's definitely a sign that this is something to share.
Bryn Hewko's film is
described
as:
While stranded in a strange purgatory, Fletcher learns that the koala sleeps for the majority of it's life due to the physically taxing digestion of eucalyptus. This discovery sends Fletcher on an existential journey, dragging his only friend Joey to the zoo to face the creature that might be dreaming them.
You got that? Purgatory, existentialism, koalas… it's a bit of a mind trip just reading it and the teaser for the film isn't any more helpful. That said, it looks darn intriguing.
We hope to have more information on the film, like where we might be able to see it, in the coming weeks but until then, check out the teaser after the break. Courtesy of the Avery Mining Corp.
You might also like
zeroshot (11 years ago) Reply

wow..lol..I dont know what I watched.

Hal (11 years ago) Reply

Looks awesome.

Anonymous (11 years ago) Reply

Is the Koala dreaming he's an old man, or is the old man dreaming about being a Koala? Man, art is so hard!

krak (11 years ago) Reply

the old man was raised in captivity.. duh.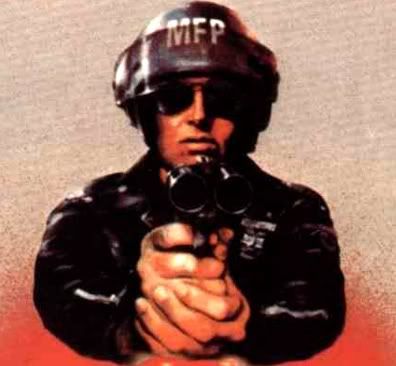 agentorange (11 years ago) Reply

I think "Fletcher" is a figment of the Koala's imagination hence the "purgatory. Therefore, his "existential journey" is realizing his existence has been a Koala nightmare after a particularly undignified eucalyptus binge.

Leave a comment