Latest news
Christopher Webster
[Celluloid 05.31.11]
movie
trailer
news
horror
The official trailer has premiered for
Don't Be Afraid of the Dark
, a remake of John Newland's 1973 haunted house flick of the same name. This version is directed by Troy Nixey, a relative newcomer, from a script by the great Mathew Robbins (Dragonslayer, Mimic).
Synopsis:
A young girl sent to live with her father and his new girlfriend discovers creatures in her new home who want to claim her as one of their own.
Don't be Afraid of the Dark is produced by Guillermo del Toro and stars Katie Holmes, Guy Pearce and Bailee Madison.
It hits theatres August 26, 2011. Watch the trailer after the break.
You might like:
Don't Be Afraid of the Dark
You might also like
loci (10 years ago) Reply

"produced by Guillermo del Toro"

So what. If producing is so important, why don't you keep repeating the name of producers for other movies like you do with Guillermo del Toro produced films.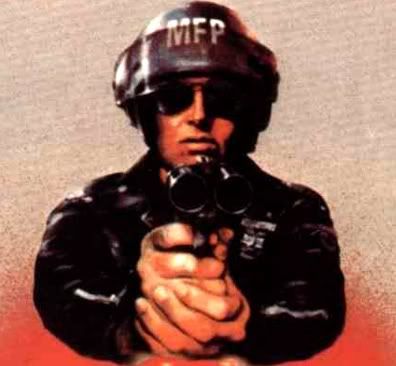 agentorange (10 years ago) Reply

Because del Toro is more than just a producer. He is a director and storyteller and a champion of cinema fantastique. He made Cronos for heaven's sake. He deserves mention.

ReplicA (10 years ago) Reply

Fully agree with agentorancge. Del Toro knows quality. I haven't seen him put his name on anything bad, so when you see his name as producer, chances are good I'm gonna enjoy the movie.

Aladdin Sarsippius (10 years ago) Reply

JOIN USsssss!

soma (10 years ago) Reply

they need to get the electricians around.

Nefarion (10 years ago) Reply

WTF does EVERY trailer I've seen lately reveal WAAAAAY more than they should?!?!

I saw the original made-for-TV movie when I was 6 and it scared the bejesus out of me. So, I knew what the story was about before watching the trailer for the remake.

But having just watched the trailer, I'm reasonably certain that anyone who watches it will pretty much figure out the entire movie.

They should never have revealed that much in the trailer. Viewers would have been freaked the hell out to discover what's really after the little girl while crunching on popcorn in a dark cinema, because that's where you reveal the mystery, NOT in trailer?

I've pretty much given up on watching trailers, because these marketing idiots want to give away as much as they can in a 2 minute trailer.

Dear studios: Learn from JJ Abrams and tease the hell out of me with the trailer! I WANT to be left wanting.

P.S. If you plan to see this movie, DO NOT watch the trailer. GDT would agree with me!

Leave a comment