Latest news
Christopher Webster
[Celluloid 07.20.11]
movie
trailer
horror
Daniel Craig, Naomi Watts and Rachel Weisz star in
Dream House
, a suspense thriller about a family that unknowingly moves into a home where grisly murders were committed and discovers they are the killer's next target.
I'm thinking... The Shining?
Synopsis:
Some say that all houses have memories. For one man, his home is the place he would kill to forget. Successful publisher Will Atenton (Craig) quit a high power job in Manhattan to relocate his wife, Libby (Weisz), and two girls to a quaint New England town. But as they settle into their new life, they discover their perfect home was the murder scene of a mother and her children. And the entire city believes it was at the hands of the husband who survived. When Will investigates, he's not sure if he's starting to see ghosts or if the tragic story is just hitting too close to home. His only clues come from Ann Paterson (Watts), a mysterious neighbor who knew those who were shot. And as Will and Ann piece together the haunting puzzle, they must find out who murdered the family in Will's dream house before he returns to kill again.
Dream House sees release in the USA on September 30, 2011.
You might also like
Gorgal (11 years ago) Reply

Great trailers, but gives too much away... way too much.

arnold (11 years ago) Reply

I agree. Waaay too much was revealed in this movie. The twist (if it will be one) that Daniel Craig's character may have been imagining the whole thing just ruined it for me to be revealed. It's like giving away the twist in "The Others". There should've been a SPOILER ALERT in this trailer!!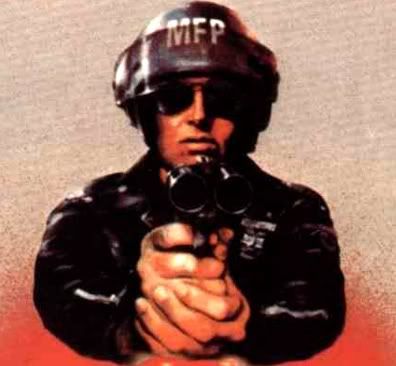 agentorange (11 years ago) Reply

I think two things: They either don't consider it a "twist" and when you watch the film you'll see why, or they couldn't figure out how to market the film without it.

rek (11 years ago) Reply

The Shinning? You mean the Simpsons parody of The Shining?

Gorgal (11 years ago) Reply

It might turn out to be a haunted house movie.

ReplicA (11 years ago) Reply

For whatever reason, the writer of this article doubled up on a couple of letters making the words mean something else. "Shinning" and "looses" (in this context it should be "loses" as in "loses his shit" With the two 'O's, it sounds more like he's got diarrhea, than losing his mind)

Enough with captain grammar... God that guy sucks.

I won't watch this trailer as too many people say it gives away too much. I wanna enjoy the movie, so I'll try and remain spoiler free, thanks.

azzy (11 years ago) Reply

Or maybe if we're lucky, it's not the only twist, just the one they show us now, to keep us interested.

Smint (11 years ago) Reply

Quiet-earth can we make some noise about trailers giving away too much of the movie? The person who makes these decisions should be fired. Just angry because I decided I wanted to see it, before the twist came in.

EarthsSurvivor (11 years ago) Reply

Well done for spoiling the film for me. However I'm quite glad because I woulda been upset if I paid money at the cinema to see it only to be let down by the worst and most common twist in history!

Leave a comment