Latest news
Christopher Webster
[Celluloid 09.16.11]
post apocalyptic
video
art
The apocalypse is coming to the Tate Britain gallery and we've just been bowled over by the exhibit's earth shattering promotional video. This will make you wish it was a movie.
Martin's exhibit runs September 2011 – 15 January 2012 (just in time for the real end of the world).
About the exhibition:
Visionary, eccentric, populist and epic, John Martin was a controversial but key figure in nineteenth century art. Like his canvases, this wildly dramatic artist with his visions of heaven and hell, was larger than life.

Organised in partnership with the Laing gallery, Newcastle, this is the first major exhibition dedicated to Martin's work in over 30 years. It brings together his most famous paintings of apocalyptic destruction and biblical disaster from collections around the world, as well as previously unseen and newly-restored works.

Hugely popular in his time, Martin was derided by the Victorian Art establishment as a 'people's painter', for although he excited mass audiences with his astounding scenes of judgement and damnation, to critics it was distasteful. In a sense ahead of this time, his paintings - full of rugged landscapes and grandiose theatrical spectacle - have an enduring influence on today's cinematic and digital fantasy landscapes.

This exhibition presents a spectacular vision, capturing the full drama and impact of John Martin's paintings as they were originally displayed. Just as in the nineteenth century, these epic and often astounding works must be seen to be believed.
Check out the chilling promotional video below.
Get
more info on the exhibit here
.
You might also like
Michael Allen (8 years ago) Reply

Haha, that was pretty clever. Have you reviewed The Divide by Xavier Gens? This is the post apocalyptic film that I am looking forward to the most.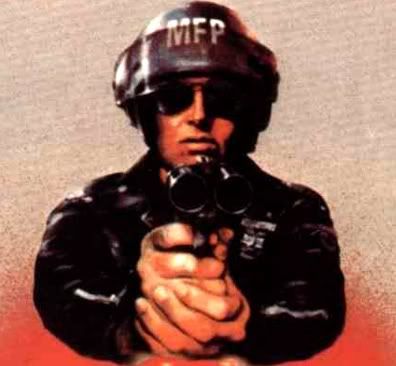 agentorange (8 years ago) Reply

You know it!

http://www.quietearth.us/articles/2011/03/14/SXSW-2011-THE-DIVIDE-review

mono (8 years ago) Reply

Think they may have overdone the first half of the video a little bit, though I like the way they used the painting. I went to see the exhibition when it was in Sheffield a couple of weeks ago & it was pretty awesome.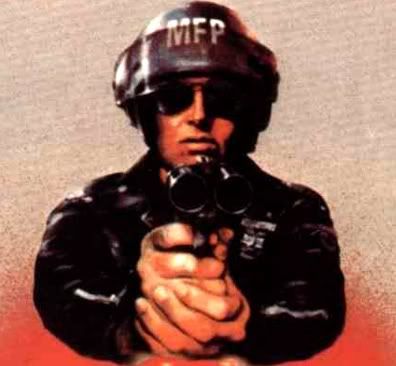 agentorange (8 years ago) Reply

Agreed. The first half's a little long.

RalphLockwood (8 years ago) Reply

Gotta say, that was pretty freakin brilliant! Good stuff!

Clifton Santiago (8 years ago) Reply

Sweet! I'll have to check it out. It would be nice if it was an exhibit of contemporary art about the apocalypse. Like they did at the Royal Academy of Art about 10 years ago.

Leave a comment