Latest news
Christopher Webster
[Celluloid 04.02.12]
scifi
art
We are basically apoplectic about seeing this crazy looking adaptation of the Strugatsky Brothers; "Hard to be a God" which is about a group from earth who disguise themselves to report on the medieval activities on another planet. But if you're expecting to see a glossy remake of the 1989 German version, or something akin to the Inhabited Island adaptation, think again and be prepared to be amazed.
For those of you lamenting the loss of visionaries like Tarkovsky, Bergman or Eisenstein, this if for you. Haunting, terrifying, beautiful and artful this film looks like a one of a kind beast.
Synopsis:
On another planet, which goes through its middle ages, a group of historians from Earth live pretending to be average people. The main character, known as Don Rumata, is disgusted by cruelties he observes on everyday basis but is prohibited by his superiors from interfering and thus changing the natural course of history of the planet.

The only thing the historians have a right to do is to protect and help few individuals who seem to be different from everybody else and can benefit the entire planet through their knowledge and ideas. Rumata has to find one of these people, Budakh, and rescue him from the hands of Don Reba, a ruler of the country and an insane tyrant
.
We first reported on the
project in 2008
, but there are rumblings that it will premier at Cannes, 2012. Here's hoping that turns out to be true.
Check out the footage below.
You might also like
ferencv (8 years ago) Reply

The title of this film is History of the Arkanar massacre (Hard To Be A God is the book's title), the director is Aleksei German. Poor guy's been working on for the last 12 years, I we should at least mention his name.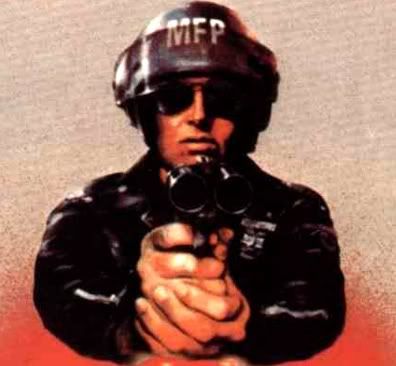 agentorange (8 years ago) Reply

Agreed. Thanks ferencv.

chuck (8 years ago) Reply

That was stunning. For the first 20 seconds or so I was waiting for the horror film sound bite and crunchy guitar of a Rob Zombie video, but man what a world they've created there! Nice set design and costuming.

David Greybeard (8 years ago) Reply

Arkady and Boris Strugatsky are the authors of the novel.

Person (8 years ago) Reply

The cinematography, in my opinion, makes some of these scenes feel very improvised.

Leave a comment