Latest news
Christopher Webster
[Celluloid 01.25.08]
movie
trailer
horror
Based on some early reviews, and this intense new restricted trailer, it looks like Michael Haneke's English remake of his own 1997 film of the same name might be primed to shock some viewers who might be getting a little too used to the standard teen horror or torture porn fare getting pumped out of Hollywood these days.
Not one to hold back from some intense social commentary, Funny Games is a startling critique of how violence and images of violence shapes our culture.
Synopsis: "The story revolves around a middle-class housewife Anna (Naomi Watts), her husband George (Tim Roth) and their 10 years old son Georgie on their weekend vacation retreat near the lake. Upon moving in, they are immediately submitted physically and mentally to the tortures and death enforced upon them by two young unexpected visitors."
Funny Games on DVD (2008)
Via Worstpreviews
You might also like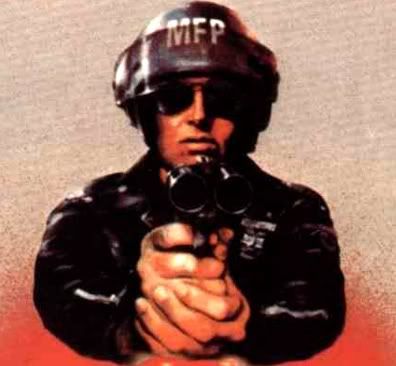 agentorange (14 years ago) Reply

If it just me, or do I detect shades of Clockwork Orange in this trailer?

quietearth (14 years ago) Reply

You're quite possibly right, what with the psychotic and the white.

Leave a comment