Latest news
Christopher Webster
[Celluloid 02.14.08]
movie
news
fantasy
Alright folks, this here teaser's been traveling through cyberspace faster than a jackrabbit on a date (ten points for whoever gets that reference heh) but since I love me some Indy and I'm uber excited about the film's whole Roswell angle, I'm posting it here for your enjoyment.
Synopsis: "In 1957, Indiana Jones is thrust back in action, venturing into the jungles of South America in a race against Soviet agents to find the mystical Crystal Skull."
You might also like
Dave Kellum (10 years ago) Reply

Where did you see a "Roswell Angle"?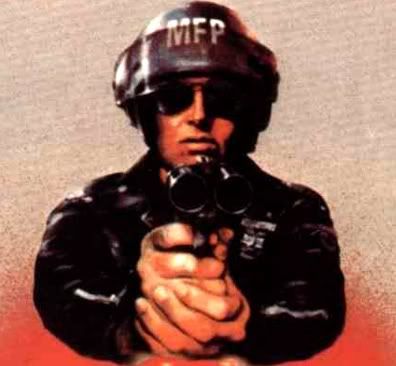 agentorange (10 years ago) Reply

Go to the forums for a revealing still from the trailer...

drlaza (10 years ago) Reply

looking forward for this precious one. i hope it wont disappoint me as indy films were one of the bests i saw in my childhood. gz for harrison ford still being able to act at that age

patrick (10 years ago) Reply

it's gonna be tough to match or even come close to the quality and originality of the original Indiana Jones'

Leave a comment