Latest news
quietearth
[Celluloid 02.23.08]
post apocalyptic
movie
news
Seeing as the US release of Neil Marshal's latest is about a month away, Rogue Pictures has decided to release some more content, and if it's action you're wanting, it's action you're getting. While I myself would prefer some plague spreadage or destructo footage, I'm sure many of you will be pleased. Links to the two clips following!
Doomsday Under Attack clip
Doomsday Street War clip
You might also like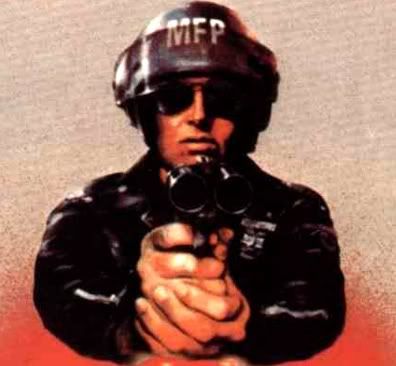 agentorange (13 years ago) Reply

How the hell is this movie getting mixed reviews? Hands down that is the coolest godamned shit I've ever seen. Neil Marshall is a PA god.

Leave a comment