Latest news
quietearth
[Celluloid 03.11.08]
movie
news
horror
western
Variety just reported that Neil Marshall (Doomsday, Dog Soldiers, The Descent) has already pitched his next, Sacrilege, to Rogue pictures, and to no surprise they went for it. It's a genre-bender mixing both western and horror seting during the gold rush period, and it will draw on themes of paranoia and isolation with influence from John Carpenter's The Thing (yay!). "This is 'Unforgiven' by way of H.P. Lovecraft, with that grim, gritty setting and a horror element nobody has seen before," Marshall said. He will begin writing it immediately and is of course set to direct, but has declined to detail further.
via
Variety
You might also like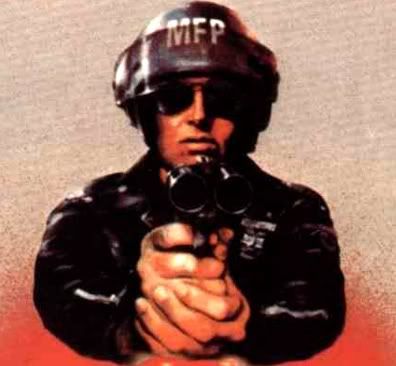 agentorange (13 years ago) Reply

What?! Where's Conan Marshall? Where's your Indiana Jones-esque "Eagle's Nest" with Jack Ravenscroft? Haha. Luckily I adore Westerns, The Thing, and Lovecraftian beasties, so this is great news.

Leave a comment