Latest news
Christopher Webster
[Celluloid 03.12.08]
movie
news
horror
For the record, I think this trailer ranks pretty high on the lame scale. But as it is linked to an undeniable American cult classic, I wanted to offer you all a forum for discussion. Have at'er Keifer fans!
You might also like
quietearth (11 years ago) Reply

man why did you waste my screen real estate with this?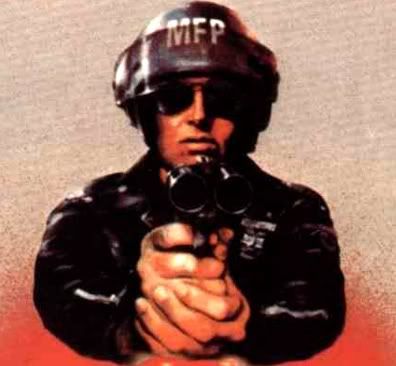 agentorange (11 years ago) Reply

Hey man, the people have a right to know about the signs of the impending apocalypse. "People are gonna wanna know; how it all went down."

on the sound (11 years ago) Reply

This trailer just slew my inner child.
Slewed him to pieces.

Anonymous (11 years ago) Reply

dude is that really corey feldman,he looked terrible last time i saw him hahahahahaha

evildead1971 (11 years ago) Reply

the only cool thing from the trailer is cry little sister

Leave a comment