Latest news
quietearth
[Celluloid 03.17.08]
zombies
movie
news
horror
It's been a while since we heard anything about Quarantine but the #1 viewed video on youtube today looks like a viral piece for just that. [Rec] was a great Spanish zombie film done in the Cloverfield 1st person style and has been so widely loved it even got a standing ovation at a film festival last week, and that's probably why it's the first film to get a remake even before it premiered. It's about a news reporter and her cameraman who follow the fire department's graveyard shift on a call into a building which is then quarantined! So check this out, case #1017, can anyone identify this?!?! This guys got a "video blog" on youtube.. he says theres more coming. *wink* Clip following.
You might also like
Marina (14 years ago) Reply

That's pretty cool footage. Worth nothing that nearly every other site around is claiming this could be Cloverfield 2 footage. Morons.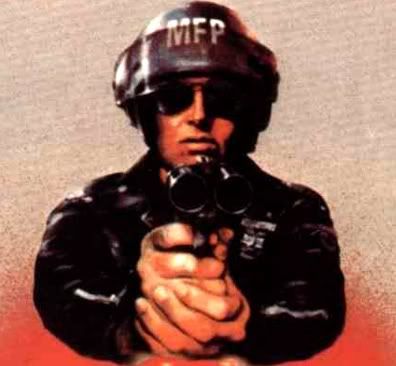 agentorange (14 years ago) Reply

I know I read that too heh. Kind of early for Cloverfield 2 marketing don't ya think guys? It would be like the longest campaign in history.

Leave a comment