Latest news
Christopher Webster
[Celluloid 04.04.08]
movie
trailer
news
horror
Back when I was a student I was really into Greg Araki and Doom Generation was one of my favorite films ever. I mean I was really annoying about it, and I'd relish any opportunity to call film student favorites like Hal Hartley or Whit Stillman (both auteurs I love btw) hacks just to pipe int that Araki was the true voice of the new new new wave. Ah the crazy things we did as youths... But anyway, while my love of Araki may have faded over the years I still kind of like his go-to actor James Duval who's popped up now and again in various things ranging from indie flicks like Donnie Darko to blockbusters like ID4. Trailer, synopsis, and the point after the jump.
So yeah, the point is that after reading an interview with Duval over at scifiwire this morning I was alerted to the fact that he's starring in a whole slew of horror flicks coming out in '08. Some, like the aliens meets zombies film Evilution, we've already covered but others, like The Black Water's of Echo's Pond, somehow slipped through the cracks. It's being directed by Gabriel Bologna and is another film in a long line of upcoming horror outings that are heavy on the Evil Dead charm. Due out in 2008 the film is currently in post production.
"The movie tells the story about a group of nine friends who discover a deadly game, which brings out the worst of each of them."
Interview with James Duval from
SCIFI Wire
Film's
official website
You might also like
G.H. (14 years ago) Reply

Wow, this looks great, though the trailer seems kinda off to me somehow. Maybe just 'cause it's lower budget... Robert Patrick looks good in this too. And how have I missed hearing about a zombies meets aliens movie?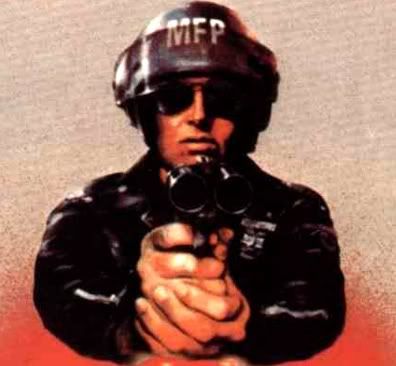 agentorange (14 years ago) Reply

Guess you just don't get enough Quiet Earth in your diet haha.

on the sound (14 years ago) Reply

How come I never get invited on weekend getaways where ancient evil gets awakend?

The Avellan sisters crack me up.

Leave a comment