Latest news
quietearth
[Celluloid 04.16.08]
movie
news
drama
samurai
Variety is reporting that out of Weinstein's very large Asian fund will come a remake for Kurosawa's classic, The Seven Samurai, and it'll start shooting 4th quarter this year for a release sometime in 2009. The cast will feature American, European, and Asian stars. "A veteran samurai, who has fallen on hard times, answers a village's request for protection from bandits. He gathers 6 other samurai to help him, and they teach the townspeople how to defend themselves, and they supply the samurai with three small meals a day. The film culminates in a giant battle when 40 bandits attack the village."
via
Variety
You might also like
Cyberhal (14 years ago) Reply

Hmm,well I hope that they have something more original to add, because I Seven Samurai is one of best movies ever made. The Magnificent Seven, I love that too, but I reckon it works as it's so different (well, set in US not Japan)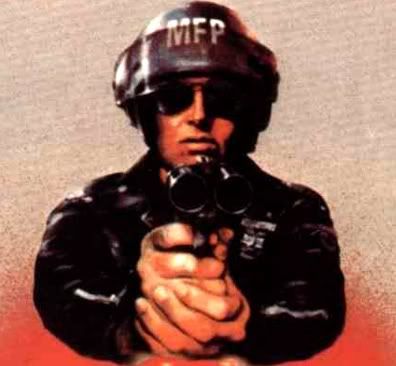 agentorange (14 years ago) Reply

The story of Seven Samurai has been ripped off so many times it's ridiculous. Although ironically Kurosawa's story was very much inspired by the Westerns of John Ford so there's a kind of cyclical thing going on. Kind of like how Spaghetti Westerns were influenced by Kurosawa in the 60s and then ended up informing a lot of Japanese cinema in the 70s. Okay, now my head hurts.

detour (14 years ago) Reply

I can dig the whole riff on Kurosawa... I just ain't too sure about a direct rip of this film. Why re-do something that still holds up so well. I don't think this has aged at all and is still worth watching on a yearly basis.

quietearth (14 years ago) Reply

I'm with you.. I want more samurai films but no remakes.

Leave a comment