Latest news
Christopher Webster
[Celluloid 04.16.08]
movie
news
horror
If memory serves it was way back in November that we first reported on Necrosis, the upcoming horror film that's putting a new spin on the old Donner party mythology. Of course way back then, the film was still in pre-production so besides a sparse website and an enticing synopsis there wasn't much to go on. Seems though, that the film is now in post which means we've got a revamped site and 3 amazing new stills to share. Necrosis also stars some big names including James Kyson Lee from Heroes, Penny Drake from the upcoming Zombie Strippers, and Danielle De Luca who we last saw around here in the underwhelming Zombie Farm. Stills and links after the jump.
Offcial Film Page
Our previous post with full synopsis
Stills via
STYD
You might also like
quietearth (13 years ago) Reply

oh that looks awesome!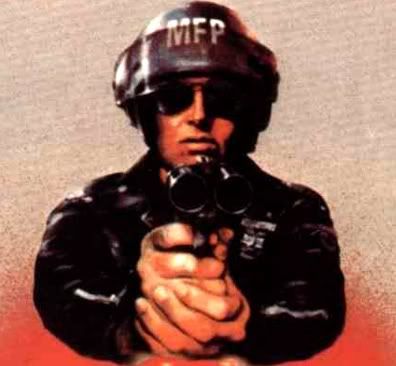 agentorange (13 years ago) Reply

I know, killer makeup work. And that frostbitten axe wielding psycho killer looks downright cool (pun intended).

Absynthelover (13 years ago) Reply

That axe guys looks so cool! Can't wait! When does this come out?

quietearth (13 years ago) Reply

No set date that I can find.

Erica_peacock (13 years ago) Reply

It's going to be totally awesome! it's a stellar cast and crew and an amazing producer! Check out the home site http://www.necrosisthemovie.com/
Side Note* one of the actresses (Penny Drake) is running in the fangoria spooksmodel contest you should check it out and vote for her to raise publicity! http://www.creationent.com/cal/fango_spooksmodel/spooksmodel.htm
Don't let an awesome horror flick like this be left out in the cold! ;) So be sure to tell everyone you know about it!

Leave a comment