Latest news
quietearth
[Celluloid 04.19.08]
movie
news
action
Finally, we have some eye candy to look at.. The pictures we've seen the past couple weeks have been amazing of course and the footage here certainly holds up, but the music is just terrible! The Spirit is based on Will Eisner's old school comic about a rookie cop who returns from the beyond as The Spirit, a hero whose mission is to fight against the bad forces in Central City. This has serious style like very similar to the Sin City vein and even better, Scarlett Johansson is in it. Miller wrote the screenplay adaptation and is directing, and I'm curious to see how this turns out because he doesn't have Robert Rodriguez in on this. Trailer after the break!
Trailer including HD versions
You might also like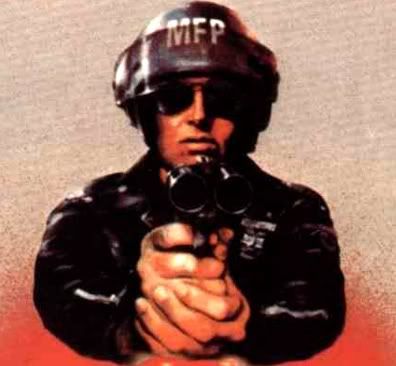 agentorange (14 years ago) Reply

Argh! It's not accessible to people in Canada!!

G.H. (14 years ago) Reply

Just click on "watch this in HD" beside the video on mtv's site, it works. Not that my computer is good enough to watch HD videos...

loempiavreter (14 years ago) Reply

LOL! looks like they almost ripped the music from "The New Barbarians"!

http://youtube.com/watch?v=_784gE3Xd00
(at 00:37)

Anonymous (14 years ago) Reply

This movie only wishes it could be as cool as New Barbarians haha.

My first impressions? Interesting look, bad music, even worse wire work. I'm gonna have to wait to see more from this one.

Leave a comment