Latest news
Christopher Webster
[Celluloid 04.22.08]
movie
news
scifi
horror
fantasy
It's no secret that I've been championing Howard McCain's upcoming scifi horror epic Outlander and, well let's face it, when a film comes along that has the audacity to mix The Predator with Pathfinder what's not to get excited about? Besides a few production photos, some early conceptual art, and those first pics of the film's alien antagonist we brought you a couple months back there has been scant promotional material for the film that's still due in 2008. That is until now. Feast your eyes on the biggened version of this epic poster after the break. A tall mountain of machismo it may be, but it's still the coolest fantasy poster since LOTR.
Synopsis: "A humanoid warrior from another galaxy crashlands on earth and finds himself faceto face with his deadly foe - a monstrous alien predator bent of bloody vengeance -in the time of the Vikings. The stage is set for a battle to the death, a battle like none ever seen on this earth. Or any other..."
View the Morween in our last
post about Outlander
Outlander Pictures at Ascendant Pictures
You might also like
Avery (12 years ago) Reply

This film is gonna rock so hard!!I can't wait to see it!!I wish they'd give it a teaser and release date already.

G.H. (12 years ago) Reply

Didn't know this movie existed. My day is now made.

Avery (12 years ago) Reply

WOW!!You really didn't??You should check out the scoop over at 'io9' they had a lot of pics/production art from the film.It really looks awesome!!

Anonymous (12 years ago) Reply

i09 got theit info from a fan site: http://outlander.solsector.net/ (tons of info about the movie)

Ivan (12 years ago) Reply

It sounds so retarded that the only way this to be cool is to have a budget of 2-3 millons or so and made 20 years ago... In short: it will sux.

Cyberhal (12 years ago) Reply

there's a great comic strip in (British) 2000AD comic about a Viking called Wulf Sternhammer who hooks up with Johnny Alpha a mutant bounty hunter in the future, who kicks ass all around the galaxy.

Anonymous (12 years ago) Reply

'strontuim dog' was the name of that comis strip and yes it did kick ass

Marina (12 years ago) Reply

I love the look of this poster. Good to see the movie is getting a bit of love!

Also looks like it may be a while before it's released. Here's hoping it does get a release because I'd love to see it on the big screen!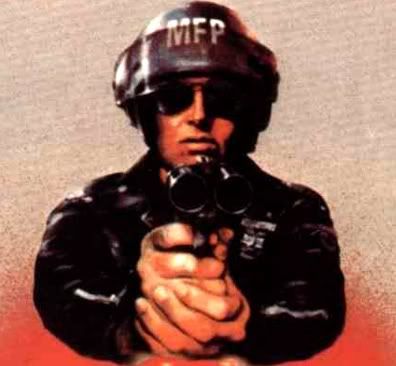 agentorange (12 years ago) Reply

Yeah, after some research over at 'ol http://outlander.solsector.net/ I discovered it might get pushed to 2009. And of course with The Weinstein Company set to distribute the film they'll probably hold it back, or re-cut it or something scandalous.

But I've got my fingers crossed that we'll be seeing Vikings battling Aliens come September at the latest.

Leave a comment