Latest news
Christopher Webster
[Celluloid 04.29.08]
movie
news
horror
This is seriously pushing the boundaries for what we will post here on Quiet Earth, but the subject matter of twisted twin sisters who love porn and have a fetish for trepaning was just too weird to pass up. So, as a special treat for all you Honeymoon Killers fans out there and lovers of the more twisted visions of John Waters, please enjoy, on us, a preview of Rona Mark's Strange Sisters. To the rest of you, don't say we didn't warn you and remember we don't make this stuff we just report on it. Oh yeah, and this might go without saying but this is definitely NSFW. Trailer and full synopsis after the break.
Synopsis: "A drug-addicted psychiatrist inherits the case of twin sisters who speak to nobody and do everything in complete synchronization. Will she be able crack their mysterious case or will she die trying? Set in the deteriorating vistas of rust-belt Pittsburgh, Strange Girls is a dark tale of horror, manipulation, violence, and obsession."
Strange Girls myspace page
You might also like
Anonymous (13 years ago) Reply

Thanks for scarring me for life.

This looks like it was actually made very well and had a high budget. Weird that no one else is talking about it.

Cyberhal (13 years ago) Reply

this reminds me of an amazing French film "Baise-Moi" (translation: F-Me) which was about 2 girls who go on a rampage of robbery, murder and mayhem. Very graphic indeed. A total head-do, but a good movie.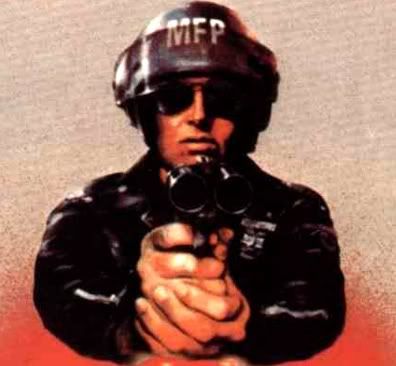 agentorange (13 years ago) Reply

Actually the literal translation of Baise is "rape" which is even worse. It was "dumbed down" (joke) to F-Me in the US.

And yeah, as much as I'm a fan of the new French Extremists movement it is still a tough film. Strange Sister's, at least, looks to be a bit more campy.

Anonymous (13 years ago) Reply

re baise moi

"baise" actually means "fuck", not the other way around. the controversy was that for some reason, "rape" is a more palatable word than "fuck", which is why the name was changed for the north american release - which if you think about it, is kind of disturbing.

anyway i love this fuckin website.

Anonymous (13 years ago) Reply

actually it was made for $125,000

Leave a comment