Latest news
quietearth
[Celluloid 04.30.08]
movie
news
horror
Eric Valette (One Missed Call) is directing this video game adaptation and the script is penned by Eric Poppen (Borderland). Clock Tower will be produced by Senator Entertainment for The Weinstein Co. Variety reports that "The pic will employ elements of all of the 'Clock Tower' games, although the story will be based mainly on 'Clock Tower 2: The Struggle Within,' in which the heroine finds herself locked up in a psychiatric hospital as she tries to escape the curse that has haunted her family for generations." Shooting is scheduled to start in July.
via
Variety
You might also like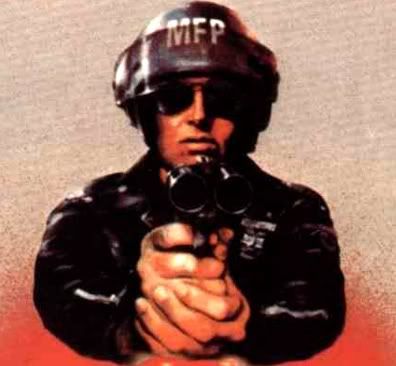 agentorange (14 years ago) Reply

I like Fukasaku. He also directed one of the more wonderfully weird entries of the space opera genre "Message from Space" in '78.

http://www.youtube.com/watch?v=2TPh6-L7Qi4

quietearth (14 years ago) Reply

son of a.. the article wasn't that clear!

agenoranget (14 years ago) Reply

Okay seriously, now even I'm confused. I'm reading around town that Hills Have Eyes II director Martin Weisz is directing Clock Tower while IMDB is listing Eric Valette.

Leave a comment